Petplan Equine sponsors Team GBR Ontrack
Petplan Equine, one of the UK's leading equine insurance providers, is proud to be supporting the British Equestrian Teams through its sponsorship of Team GBR Ontrack. Launched in partnership with the equestrian Olympic and Paralympic teams via British Eventing, British Show Jumping and British Dressage, it is the first supporters' club that brings together all equestrian disciplines in the UK.
As part of the sponsorship, Petplan Equine has pledged to make a significant donation to Team GBR Ontrack for every new policy that is taken out by a member of the supporters club. The donations made will help support the equestrian teams in their quest for medals.
The Team GBR Ontrack site is the only place where you will be able to follow the preparation and fortunes of all British Equestrian Teams; bringing you exclusive blogs, behind the scenes gossip and all the information on preparation in the run-up to the World Equestrian Games in Kentucky this September. The aim of Ontrack, which has attracted more than 1000 members since its launch in late 2009, is to encourage more people into the equestrian world and allow them to follow all of the British Equestrian Teams in one place.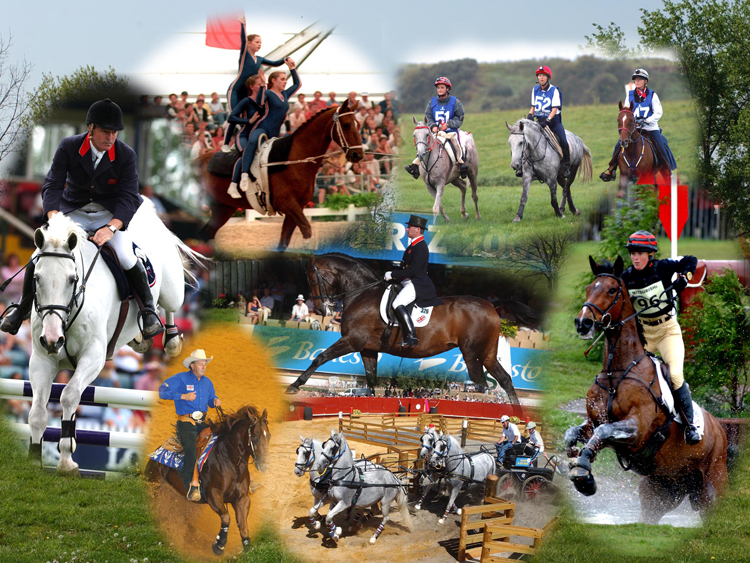 We are delighted to have the support of Petplan Equine and their involvement is integral for the success of Team GBR in Kentucky and indeed the future" commented Anna Greenaway of Team GBR.
Petplan Equine is committed to securing the future of equestrianism, and giving its policy-holders added value in the form of access to a wide range of equestrian events and initiatives. The company takes pride in its specialist equine knowledge and strong links with equestrian professionals from top riders to vets through whom responsible horse ownership is encouraged and promoted. For every Petplan Equine policy taken out by a member of Ontrack a donation will be made to Team GBR Ontrack.
"At Petplan Equine we are dedicated to supporting the equestrian world and are delighted to be able to offer our support to the British Teams," commented Alison Andrew, Marketing Manager of Petplan Equine. "I hope that our involvement will help smooth the path to the podium and demonstrate Britain's equestrian excellence in all disciplines."
The Team GBR Ontrack scheme is supported by those vital organisations that help produce our medal winners The British Horse Society, the Riding for the Disabled Association, The Pony Club, the Association of British Riding Schools and also the equestrian sports of Reining, Driving, Endurance, Vaulting, Horseball, Polocrosse and Mounted Games.
Petplan Equine hopes its involvement with Ontrack will help raise the funds to ensure that the UK is represented by the strongest possible competitors at the upcoming WEG and 2012 Olympics giving us the best chance of standing on the podium.
To keep up to date with Team GBR Ontrack please visit www.equestrianteamgbr.co.uk