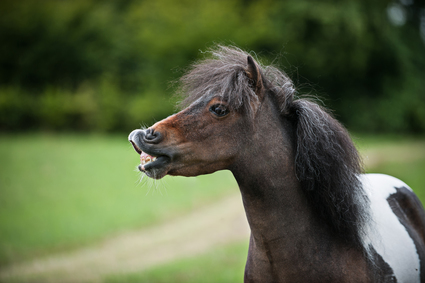 My Job, Your Job
At Petplan Equine we understand your horse does a great job of filling your life with joy and happiness, which is why it's your job to make sure you take out the right horse insurance.
Meet the stars of our adverts!
Click on their photos to find out more.
Horses have an important job to play in our lives and as responsible horse owners; we also have a vital job to play by making sure our horses are covered by the right horse insurance.
Buddy
With a heart of gold, Petplan Equine sponsored rider, Charlotte Edwards' 10 year old 16hh grey Thoroughbred x Irish Draught show jumper is the horse she credits for teaching her to show jump competitively. If she makes a mistake, Buddy is there to sort it out and get them back on track.
Maddie
Maddie is owned by Sophy Yeoman, and stabled with Petplan Equine sponsored rider, Charlotte Edwards. Maddie is 12 years old and specialises in dressage competing up to elementary with great success. She is a typical chestnut mare so her job is to test her rider, but they always overcome adversity and achieve what they set out to do.
Stan
Stan always tried 110% and what he loved best was to jump. He jumped many double clears with Petplan Equine sponsored rider, Charlotte Edwards and she credits him for being the most kind hearted horse you could come across.
Tilly
This 13 year old, skewbald Irish Cob is the perfect, fun, all-rounder. She is inseparable from her field companion, Bella, who is owned by Paige from the Petplan Equine customer service team. Tilly's job is to keep her owner safe so the pair can enjoy sponsored and fun rides as well as unaffiliated show jumping together. Never to be sold, this mare is one in a million.
Rupert
It is tempting to call this talented 17 year old event horse a schoolmaster. Rupert always aims to please his owner, Charlotte from the Petplan Equine marketing team, and he enjoys life so much that he always wants to do everything at 100mph.