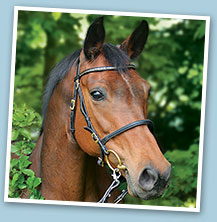 Press room
2011 press releases
Posted: 14/09/11
Competition winners have the ride of a lifetime
Petplan Equine customer Hellen McGowy and Caroline Snow enjoyed the ride of a lifetime round Blenheim Park with the World's number one event rider William Fox-Pitt thanks to a competition run by the UK's specialist insurance provider, Petplan Equine.
In the glow of the evening sun on Thursday 8th September at the Fidelity Blenheim Palace International Horse Trials Caroline and Hellen were joined by Horse & Hound's Editor, Lucy Higginson and Petplan Equine's Head of Marketing Isabella von Mesterhazy for a 90 minute hack on their own horses led by William through the spectacular surroundings of Blenheim Palace. Of the ride that circumnavigated the park over ancient bridges, through woods, and across open countryside, Caroline commented;
"It was an incredible prize from Petplan Equine and I still can't believe I was lucky enough to win and I now have some incredible memories that will stay with me forever."
William took Lucinda Green's place on the ride due to an earlier injury which prevented her from riding, however Caroline and Hellen had the opportunity to meet the six times Badminton winner when they returned to Blenheim the next day for her highlights course walk with Blenheim sponsor, Petplan Equine. Caroline added, "Meeting William and Lucinda was amazing as they are both so inspirational."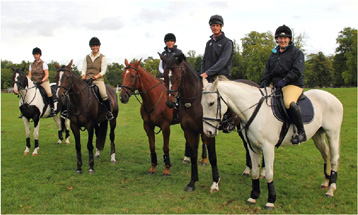 Competition winner Caroline Snow, Lucy Higginson Editor at Horse & Hound, Petplan Marketing Manager Isabella von Mesterhazy, Equestrian Champion William Fox-Pitt and Competition winner Hellen McGoey.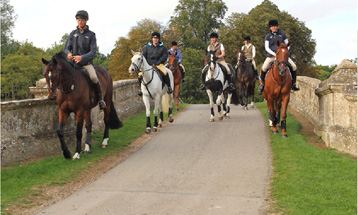 William Fox-Pitt leads the course walk at Blenheim with competition winners.
For more information please contact the Petplan press office on:
Note to editors:
Petplan Equine was founded in 1988
It is part of Allianz Animal Health, the largest provider of animal health insurance in the world and part of Allianz – one of the largest general insurers in the UK
In addition to horse and pony insurance options, Petplan Equine provides dedicated products for veteran horses and rider only insurance cover
It is the sister brand of Petplan, the largest provider of small animal insurance in the UK
Petplan Equine believes in supporting the equine community and provides more financial support to equestrian sports and activities than any equine insurance provider in the UK
The Pet Plan Charitable Trust was founded in 1994 to raise much needed funds for animal welfare and veterinary projects. Money is raised by Petplan and Petplan Equine customers giving an optional £1.50 to the Trust when they take out or renew their policy. To date, almost £5 million has been awarded by the Trust
Petplan and Petplan Equine are specialist insurers. As such, the company employs more horse riders and owners than any other and more former veterinary practice staff than any other to ensure the provision of specialist knowledge
Petplan Equine is the only insurer to offer illness and accident cover for older horses, up to the age of 25 as long as the policy is taken before your horse reaches the age of 20.