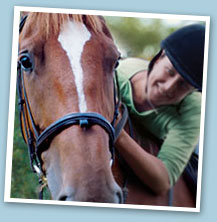 Horse Rider Insurance Plan
Riding accidents don't just happen to horse owners. So if you ride, but don't own or permanently loan a horse, you could benefit from Rider Plan. Cover is available for adults and children and includes personal accident, third party liability, emergency vet fees and riding equipment.
Sharing our Experience
Terms, conditions and excesses apply.
Details of Cover