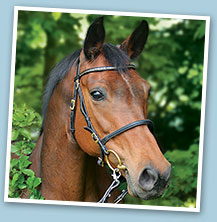 Why Petplan Equine?
Petplan Equine was founded in 1988 and with more than 20 years' experience in the horse insurance industry, we know what horse owners want from an insurance provider:
Petplan Equine offers a wide variety of flexible horse insurance and rider insurance policies which cater for all levels of experience from the happy hacker to a polo champion.
Petplan Equine is the only horse insurance provider to cover veterinary fees for illness until your horse is 25 years old. All you need to do is take out a policy before your horse reaches the age of 20.
We will cover diagnostic and complementary treatment which has been recommended by a vet.
Many of our Petplan Equine team are horse owners, riders and enthusiasts themselves so you can be sure that you are talking to a horse insurance provider that speaks your language.
We have fixed excesses with no additional percentage to add.