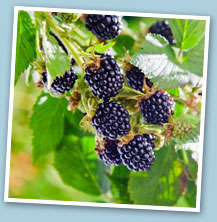 Foraging
All horse's particular foraged favourites vary but can include everything from thistles and oak leaves to willow rosehip and wild garlic. While some can be good for your horse, other plants lurking in our fields and hedgerows can actually be toxic and horses are not always discerning when it comes to their choices. With the help of Gil Riley, Petplan Equine Vet of the Year we have put together a helpful guide to what's good and what's not.
Click on any of the plants in the table to see what it looks like and a bit more information.

Tell us your horse's foraging favourites on Facebook
URGENT MESSAGE REGARDING SYCAMORE POISONING
At Petplan Equine we have noticed an increase in cases of sycamore poisoning and have asked vet Gil Riley to provide some top tips on spotting the signs and avoiding it.