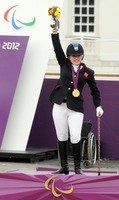 Petplan Equine teams up with Paralympian Natasha Baker
Having grown up with horses, Paralympian Natasha Baker has a wealth of knowledge about all aspects of horsemanship, from choosing the right horse for ability and temperament to keeping horses happy and healthy. Petplan Equine has teamed up with Natasha in the run up to Rio 2016 and is excited to bring you a range of opportunities to learn more from this elite equestrian.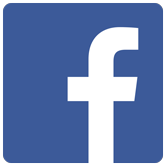 Ask your question
Join Natasha on the Petplan Equine Facebook page on 29th September 2016 between 7pm and 9pm. To ask Natasha a question simply visit Petplan Equine's Facebook page or if you can't make the date, email your question in advance to [email protected].
Natasha's updates
Click on each blog entry to read the full article
From heartbreak in Beijing to the road to Rio
I started competing aged 15 and won my first competition at 16. I was on track to compete in Beijing 2008
Looking after horses is a 24/7 job
This may surprise you but the selectors actually decide which horses we use at the Games. This is based on our performance and how they think the horses will respond.
Competition Nerves
Natasha Baker, double gold medal-winning Paralympic Dressage rider, tells us about how she deals with competition nerves in the run up to major competitions and how she has developed her ability to be mentally strong on such occasions.
Travelling and sleepovers
Natasha's advice on keeping a horse happy and healthy during travel and away at show
Preparation and Training for Rio
With the 2016 Paralympic equestrian team only being finalised this month, Natasha Baker had to be both mentally and physically prepared in the hope to be selected. Now, with Rio in sight, we take a closer look into Natasha and her horse JP's routine, how they prepare for competitions and what it takes to be a Paralympian.
Buying a Horse
Buying a horse for ability but showing their personality which is key to the success of any horse.
Personal and Mental Fitness
There's no doubt that the fitter you are, the better you will ride. I struggle with gym work because I get a horrendous bad back, so I swim, which is a great cardio workout and improves my overall fitness.
Look out for future updates including Natasha's advice on selecting a horse, coping with competition nerves and much more.