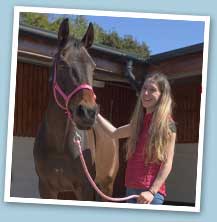 Horse Stories
Owning a horse can often lead to a real mix of highs and lows and the journey together isn't always easy. Whether it's a tale of fun and games, or the worry of injury or illness, every owner has a story to share! Petplan Equine customers Evie, Laura and Katie share their stories below.
Do you have a story to share? We'd love to hear it. Tag @PetplanEquineUK and use #HorseStories on Facebook or tell us by clicking on the 'Share Now' button below for your chance to feature on the Petplan Equine website and social media channels.

Valentine and Evie
Valentine is such a huge part of Evie's life, she describes Valentine as her best friend. After Evie lost her last horse to colic, she was devastated to find out Valentine was suffering with the same condition and couldn't stop thinking how terrible it was going to be to go through this for a second time. Valentine was admitted for surgery to try and save her life. Valentine's surgery took over three hours and there were complications during and post surgery. However, Evie was able to bring Valentine home and now Valentine is back out in her field, content and healthy!
Gemini and Laura
Gemini, who is now seven and has been with Laura since 2015, was diagnosed with a fractured accessory carpal bone in her left front leg. Laura feared she'd never get back on her horse again. After a long period of box rest, Gemini began her rehabilitation therapy at Hartpury College. Here, she underwent treatment on the highspeed treadmill and the Aqua-fit. Luckily in 2017, Laura was able to get back on and by March, Gemini was able to start jumping again. Laura is looking forward to the future and hopes to get Gemini out competing in dressage and combined training.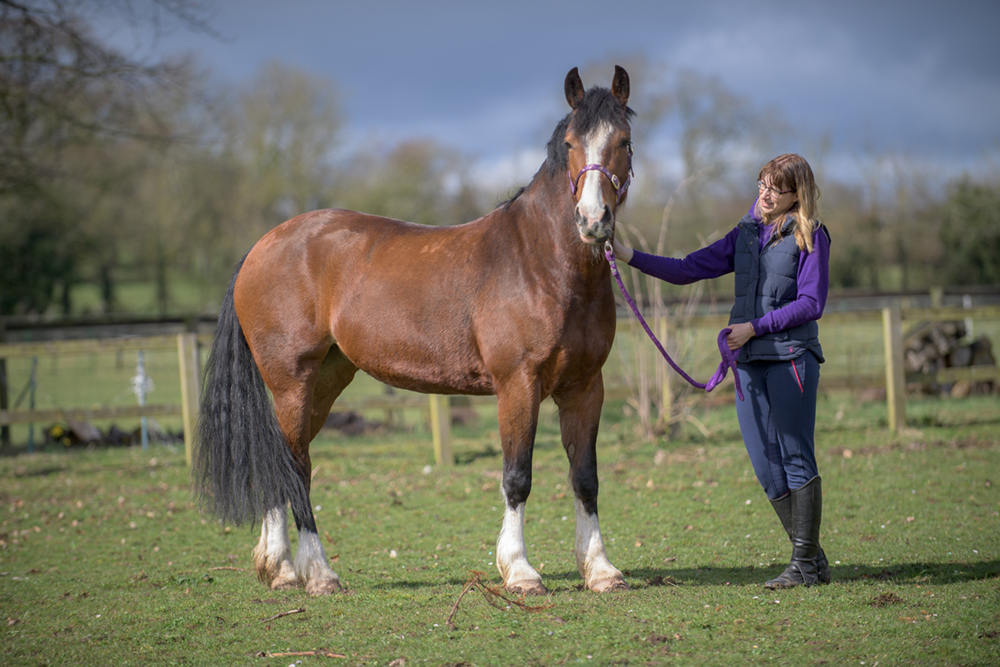 Sam and Katie
Katie describes her horse Sam as like a 'big dog' and her best friend. However, she knew there was something wrong with Sam when his sweet and relaxed nature changed. Under saddle, he started to look slightly unlevel and alarm bells began to ring when he started bucking and biting, which was completely out of character. Katie was stunned to find out that Sam had thickening of his Annular Ligaments and would need surgery. Two days after his surgery, Samson was allowed home and his recovery began. A year on, Katie is back in the saddle and enjoying her time with Samson.
All stories have been reproduced with our customers' permission. Petplan does not accept responsibility for the views expressed in our customer stories, which are in our customers' own words and based on their own personal experiences. Pre-existing conditions are not covered. Cover is provided subject to policy terms, conditions and excesses, so please always refer to your own latest policy documents for details of the cover available for your pet. Petplan Equine is a trading name of Pet Plan Limited and Allianz Insurance plc.