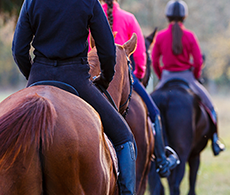 TREC – all you need to know
Do you fancy trying something new with your horse? TREC could be just the challenge you're looking for. Find out everything you need to know about this exciting equestrian sport.
Competing in the traditional disciplines of dressage, jumping and eventing doesn't appeal to everyone, but riders can take part in other events that have a competitive edge that require a different set of skills. One of those is TREC.
What is TREC?
TREC combines elements of obstacle negotiating, mounted orienteering and trail riding, intending to test the skills of horse and rider in planning and executing a long-distance ride in an unfamiliar area. It was originally developed as a way of testing and improving the skills of trail ride leaders in France, but was introduced to the UK in the early 1990s.
With an emphasis on horsemanship and having fun rather than horsepower, TREC is a growing discipline that offers riders a fun, interesting and competitive challenge. Not only will you and your horse learn skills you can put into practice when you're riding at home, you'll also strengthen your partnership.
Components of TREC
There are three phases in a TREC competition – orienteering, control of paces and obstacles – and you can compete individually or as a pair.
The orienteering phase requires you to navigate a route of six to nine miles at level 1 or nine to 15 miles at level 2. You'll be given a speed that's been chosen to suit the terrain and weather conditions, and the challenge is to complete the route as close to the optimum time as possible. As you progress through the levels, the routes get longer and more complicated.
The control of paces phase tests how slowly your horse can canter and how fast they can walk over a measured distance without breaking into a trot.
The obstacle course is designed to test your ability to negotiate problems you might find while hacking out, such as opening a gate or riding under low branches. Each obstacle has a maximum score of 10 points, which are given for accuracy and style. If there's something you don't want to do, or can't do, such as mounting from the ground or jumping a small log, you can simply move on to the next obstacle.
TREC events run throughout the year. In the summer you compete in all three phases, while in the winter there is no orienteering phase and the remaining phases are often held in an arena.
Who can take part in TREC?
One of the great aspects of TREC is that anyone with a horse can have a go – you don't need a competition horse, although they can join in, too. As long as your horse is fit enough to hack six to nine miles in around two hours, you'll be able to cope with a full competition. You can start with obstacle clinics and winter competitions while you're improving your horse's fitness – and don't forget rider fitness is important, too.
TREC is a Petplan Equine Group 3 activity. If you want to get involved with TREC, it would be a good idea to review our Petplan Equine insurance policy to ensure that you're covered.
How to get involved with TREC
There are 15 TREC GB clubs across the UK, which offer training sessions and competitions. You don't need to be a member to take part, but taking out a membership (from £35 for a year) gives you discounted entries and makes you eligible to qualify for the national championships.
TREC testimonials
Check out what Petplan Equine customers love most about TREC…
'It's so fun and friendly' – Hattie and Sangui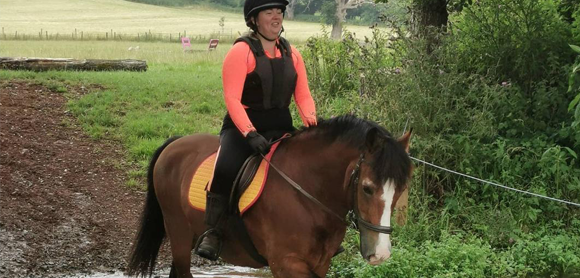 'I got involved with TREC by joining a winter online league when I was looking for something to do with a previous horse that could not be ridden. A few years later, I now have an 18-year-old ex-showjumper that is not ready to hang up his competition shoes.
'We joined our local club and it turned out that Sangui was a natural – and he loves it! Each phase requires different skills and really helps you to develop a relationship with your horse while improving your riding. You don't need fancy equipment and a lot of it you can practise out hacking.
'But the best thing is how fun and friendly it is – everyone involved is encouraging, helpful and supportive. There is something special about exploring the countryside on horseback and I can't wait to have another go next year.'
'One of the coolest things I've ever achieved with a horse' – Caitlin and King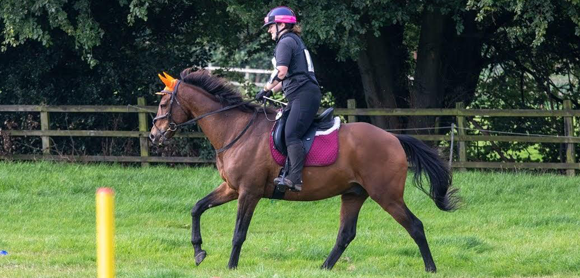 'I bought King 14 years ago in my teens with ambitions of eventing. Due to a number of medical issues on King's part, I decided to retire him from jumping in 2017 and spent the next year trying everything else – from fun rides and camps to long hacks and pole clinics. Someone suggested I try a TREC clinic – I really enjoyed it and King seemed to get it so we went to a few more clinics and entered our first winter series event with my friend Annie.
'Over the next few years we went to more clinics, but got properly involved last year (2021) when I saw a request for volunteers. I went along with Annie in her campervan and we had a fantastic time doing the tack check and obstacle judging. Everyone was friendly and we learned a lot.
'That was it – I had the bug! A few months later, I entered my first-ever full TREC – flying solo. It didn't come without its challenges, but we placed and I am still buzzing about it three months later. It's one of the coolest things I've ever achieved with a horse.'
'It's the perfect alternative' – Emma and Marley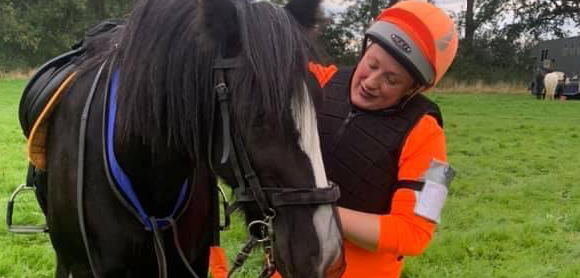 'I've owned Marley for 17 years and have dabbled in TREC over that time, but really started properly last summer at a two-day competition. I use the word "competition" loosely as it's more of a community and definitely less stressful than dressage or jumping.
'At 20, I don't think Marley would enjoy competing any more and TREC is the perfect alternative. It's also really helped me regain my confidence and I'd recommend it to any nervous rider. It's great for spook-busting, you get to access venues you wouldn't normally be able to ride at, and you don't need to dress up in competition gear, so it's really comfortable.
'I am going to my club's summer camp this year with my new TREC friends who have been so welcoming. I'm really looking forward to it!'
'I've started my own club' – Michelle and Flora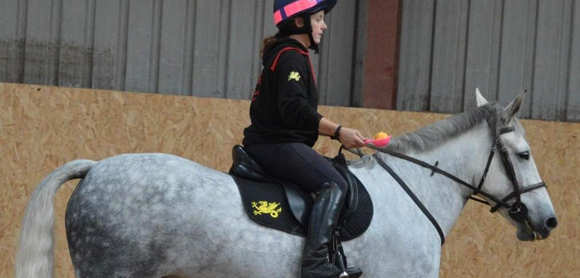 'When my previous event horse was diagnosed with arthritis, I decided to have a go at TREC as part of a clinic put on by my local riding club. My mare took to it straight away and we went to a few winter and summer competitions with a friend – it was great to ride in a new area and have a weekend away with my horse.
'After my mare passed, I found a rescued broodmare for sale. Flora was just starting her ridden career, aged 10, and was very green. TREC was ideal as it taught her how to deal with life's hazards and we built up our partnership and trust in each other. We did really well in our first year, becoming novice horse champions and I'm looking forward to moving up to level 2 next year.
'TREC tests your partnership and encourages you to work on obedience. Everything is optional and can be done at any pace, so as your confidence grows, you can challenge yourself to improve and score higher each time you go out. Flora loves it and has become a horse that is obedient and really listens when we're out riding.
'I've now become a fully trained TREC judge and have started a new affiliated club in my area to bring even more TREC to Wiltshire and the south.'