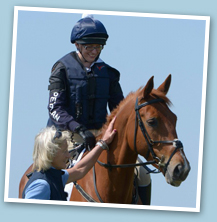 Schooling Exercises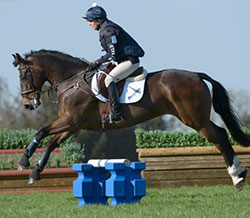 4ft poles on blocks can be used to replicate skinnies, practise these on their own and as part of a course to test your accuracy.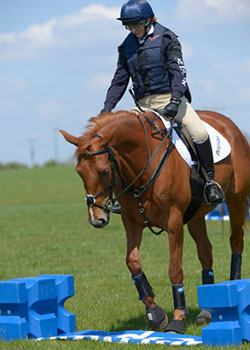 Fold up a large piece of plastic and use this to imitate a ditch. As your horse becomes more confident you can unfold it to make the space bigger. Make sure the sides are secured and the plastic isn't slippery in case they tread on it.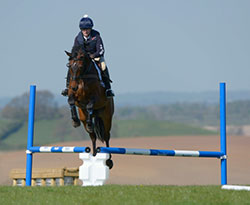 Using 2 wings, 2 poles and a block in the middle make a 'V'. This very versatile corner can be used in a number of ways: through the point in both directions, as a corner or by jumping the arms on an angle.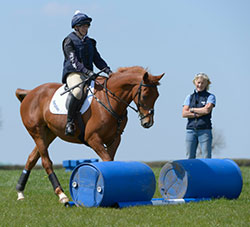 Barrels, as long as they are weighed down and have a pole to stop them rolling are a brilliant training aid. Start with a gap between them, use two together or one on its own to practise accuracy and to get your horse used to looking at different types of jumps.