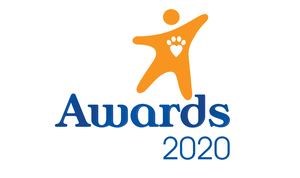 Petplan Veterinary Awards 2020
Petplan has worked closely with the veterinary profession for over 40 years and sees first hand each day the fantastic work that goes on in veterinary practices across the UK.
We recognise that keeping customers happy and pets healthy is a team effort from the receptionist and support staff right through to the vets and nurses themselves. These awards provide an opportunity for pet owners to recognise the hard work and dedication of veterinary staff and say 'thank you'.
Please note nominations for the 2020 Petplan Veterinary Awards are now closed. The winners will be published on the 3rd April 2020, so check back then to find out who won!
What are the award categories?
Practice of the Year


Practice Manager
of the Year

Practice Support Staff of the Year

Vet Nurse
of the Year

Vet of the Year

How are these awards judged?
The nominations are judged by an impartial and independent panel of key industry representatives. These judges have first-hand experience of working in the animal welfare sector and are able to use their expertise to judge who the truly outstanding teams and individuals are from the nominations we receive. Petplan are not part of the judging panel.
When is the nomination period?
Nominations for the Petplan Veterinary Awards 2020 are open from 12th September 2019 until 16th January 2020.
Nominations are anonymous and you can nomination again for a different category.
When are the winners announced?
Three finalists will be selected in each category in early March 2020 and invited to attend a prestigious award ceremony on Thursday 2nd April where the winners will be announced. The winners will be published on the 3rd April 2020, so don't forget to check back then to find out who won.