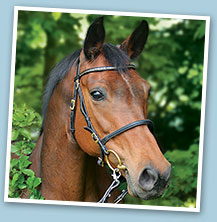 Press room
2012 press releases
Posted: 01/05/12
Golden opportunities with William Fox-Pitt and Petplan Equine
Leading specialist equine insurance provider, Petplan Equine, has joined forces with top international event rider William Fox-Pitt to give horse owners across the UK a range of golden opportunities including an exclusive ride with the Olympic star.
Anyone who takes out a Petplan Equine horse insurance policy will enter into a free prize draw to win a ride with William during The Festival of British Eventing which is held at Gatcombe Park, the home of HRH The Princess Royal between the dates of 13th – 15th July 2012, which is also the last major event before the Olympics.
Two lucky winners will have this once-in-a-lifetime chance to ride alongside William on their own horses and chat to him about his career which has seen him crowned British number one eight times and world number one on three occasions and, following a stellar start to the season he has already shot into the lead in this year's FEI world rankings. Six runners up will each win a pair of hospitality tickets to the Festival to enjoy lunch with eventing legend and six-times Badminton winner, Lucinda Green MBE. There are also 10 pairs of tickets to the event and a course walk with Lucinda to be won.
Commenting on this exciting initiative, Petplan Equine Head of Marketing, Isabella von Mesterhazy said: "We wanted to come up with a once-in-a-lifetime, money-can't-buy opportunity for horse owners and we thought that a chance to ride with William somewhere like Gatcombe Park before he sets off for Greenwich was just that opportunity. William hosted a similar ride around Blenheim Palace last year which was a huge success. His affable, easy manner coupled with his star quality makes him the perfect partner for us."
As well as the chance to win a ride with William at Gatcombe, throughout the year, Petplan Equine will be working with him to provide web chats on Petplan Equine's Facebook page, a prize draw to win the chance to visit his yard, discounts on the Fox-Pitt Eventing Club membership, course walks and much more.
William welcomed the new partnership saying: "Petplan Equine is a highly professional company that has been providing specialist insurance services in the equestrian world for as long as I can remember. I am delighted to have been asked to work with them – and I'm looking forward to meeting the Petplan Equine winners at Gatcombe."
To take out a Petplan Equine horse insurance policy today and be automatically entered into this fabulous prize draw with our gold medal prospect William Fox-Pitt call 0800 197 0836 or visit www.petplanequine.co.uk/gatcombe.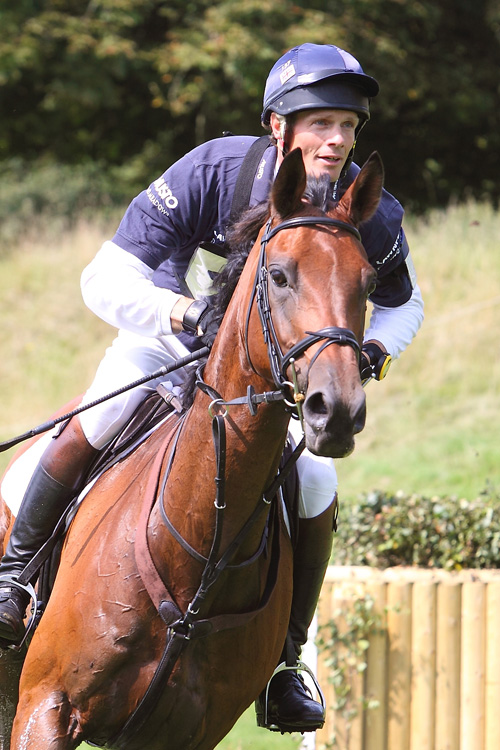 For more information please contact the Petplan press office on:
Petplan Equine is the UK's leading horse insurance provider offering a wide variety of flexible horse insurance and rider insurance policies which cater for all levels of experience.
Established more than 20 years ago, Petplan Equine is part of Allianz Insurance, one of the largest general insurers in the world.
For more information about a Petplan Equine horse insurance policy, please visit:
petplanequine.co.uk/insurance/quote.asp
Note to editors:
Petplan Equine was founded in 1988.
It is part of Allianz Animal Health, the largest provider of animal health insurance in the world and part of Allianz – one of the largest general insurers in the UK.
In addition to horse and pony insurance options, Petplan Equine provides dedicated products for veteran horses and rider only insurance cover.
It is the sister brand of Petplan, the largest provider of small animal insurance in the UK.
Petplan Equine believes in supporting the equine community and provides more financial support to equestrian sports and activities than any equine insurance provider in the UK.
The Pet Plan Charitable Trust was founded in 1994 to raise much needed funds for animal welfare and veterinary projects. Money is raised by Petplan and Petplan Equine customers giving an optional £1.50 to the Trust when they take out or renew their policy. To date, almost £5 million has been awarded by the Trust.
Petplan and Petplan Equine are specialist insurers. As such, the company employs more horse riders and owners than any other and more former veterinary practice staff than any other to ensure the provision of specialist knowledge.
Petplan Equine is the only insurer to offer illness and accident cover for older horses, up to the age of 25 as long as the policy is taken before your horse reaches the age of 20.