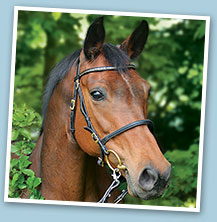 Press room
2010 press releases
Posted: 12/04/10
Insure your horse with Petplan Equine and support our Heroes.
Petplan Equine has announced its support for the charity ride, Horses for Heroes. The leading equine insurance specialist will give a donation of £45 to Help for Heroes, the charity beneficiary of the Horses for Heroes Ride, for every policy bought through the Horses for Heroes website from now until the day of the Ride on 10th July 2010.
If you want to insure your horse or are looking for a more comprehensive policy simply visit the Horses for Heroes website www.horses4heroes.co.uk and click on the Petplan Equine 'banner advertisement.' This will take you through to the Petplan Equine website where you can get a quote or purchase a policy. For every policy purchased this way, Petplan Equine will make a donation directly to Help for Heroes.
Horses for Heroes is a fundraising initiative of Ascot Racecourse in support of Help for Heroes, which raises money to support members of the Armed forces who have been wounded in the service of their country. The sponsored ride on 10th July will be one of the largest ever held with over 2000 participants. The route will start from Ascot Racecourse and continue for five miles around the beautiful Windsor Great Park, finishing with the 'once in a life time' experience of riding over Ascot Racecourse's hallowed turf past the famous winning post.
Alison Andrew, Marketing Manager of Petplan Equine said: "Petplan Equine is thrilled to get behind and support such a worthy cause. It looks set to be quite a spectacle and underlines the strength of support that the public wants to give our Armed Forces."
Jo Peck, Marketing Manager with event organisers HPower, said: "This is another great opportunity to support Horses for Heroes with the help of Petplan Equine. There are still places left to take part, so for people that want to have fun and raise funds for a great cause please get in touch."
For more information on how to take part visit www.horses4heroes.co.uk
For further information contact a member of the press team on 0208 707 8335
For more information please contact the Petplan press office on:
Petplan Equine is the UK's leading horse insurance provider offering a wide variety of flexible horse insurance and rider insurance policies which cater for all levels of experience.
Established more than 20 years ago, Petplan Equine is part of Allianz Insurance, one of the largest general insurers in the world.
For more information about a Petplan Equine horse insurance policy, please visit:
petplanequine.co.uk/insurance/quote.asp