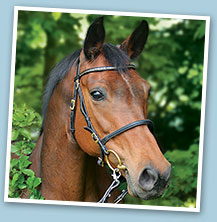 Press room
2012 press releases
Posted: 25/02/12
Lucky 13 as Petplan Equine continues its sponsorship of Area festivals
Riders and owners across the UK will be delighted to learn that Petplan Equine is to continue its support of the country's foremost competition series for amateur dressage riders, the Area festivals, for a 13th year as title sponsor.
Now one of UK equestrian sport's longest running sponsorships, The Petplan Equine Area festivals, or 'The Petplans' as they are best known in the dressage world, run from August to October and culminate in a final at the British Dressage Winter Championships. Held at 17 venues throughout the UK The Petplan Equine Area festivals attract around 3,000 amateur dressage riders and give them the chance to compete in top class arenas and experience true championship conditions.
The series of qualifiers for the 2013 Petplan Equine Area festivals kicks off at Weston Lawns in Warwickshire on 18th and 19th August 2012 and the 13th annual Finals will be held alongside the British Dressage Winter Championships at Hartpury College in April 2013.
To take part in any of the Petplan Equine Area festivals, that run from August to October this year, horse and rider need to have achieved a minimum of two scores of 62% or above at Preliminary to Elementary level or 60% or above at Medium to Prix St Georges at any affiliated competition from 1st January 2012.
The competition is also open to non-members of British Dressage, who may qualify for the Petplan Equine Area festivals on 'Class Tickets'. However, once the scores have been obtained the rider must become a full member of British Dressage in order to take part in a Petplan Equine Area Festival. Horses must be registered before entering the Area Festival from Novice upwards but do not need to be registered to enter an Area Festival at Preliminary level.
Isabella Von Mesterhazy, Head of Marketing for Petplan Equine said: "As someone who has recently returned to competitive riding, I know how exciting it is. We are proud to be continuing our support of this fantastic competition, which gives riders the chance to be part of a series that has become an integral part of the British Dressage calendar."
For more information on the Petplan Equine Area festivals visit www.petplanequine.co.uk/events.
For more information please contact the Petplan press office on:
Petplan Equine is the UK's leading horse insurance provider offering a wide variety of flexible horse insurance and rider insurance policies which cater for all levels of experience.
Established more than 20 years ago, Petplan Equine is part of Allianz Insurance, one of the largest general insurers in the world.
For more information about a Petplan Equine horse insurance policy, please visit:
petplanequine.co.uk/insurance/quote.asp
Note to editors:
Petplan Equine was founded in 1988.
It is part of Allianz Animal Health, the largest provider of animal health insurance in the world and part of Allianz – one of the largest general insurers in the UK.
In addition to horse and pony insurance options, Petplan Equine provides dedicated products for veteran horses and rider only insurance cover.
It is the sister brand of Petplan, the largest provider of small animal insurance in the UK.
Petplan Equine believes in supporting the equine community and provides more financial support to equestrian sports and activities than any equine insurance provider in the UK.
The Pet Plan Charitable Trust was founded in 1994 to raise much needed funds for animal welfare and veterinary projects. Money is raised by Petplan and Petplan Equine customers giving an optional £1.50 to the Trust when they take out or renew their policy. To date, almost £5 million has been awarded by the Trust.
Petplan and Petplan Equine are specialist insurers. As such, the company employs more horse riders and owners than any other and more former veterinary practice staff than any other to ensure the provision of specialist knowledge.
Petplan Equine is the only insurer to offer illness and accident cover for older horses, up to the age of 25 as long as the policy is taken before your horse reaches the age of 20.