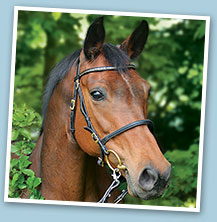 Press room
2011 press releases
Posted: 18/04/11
Petplan Equine Area festivals: Championships round up
Ten horse and rider combinations have been crowned Champions at the 12th Annual Petplan Equine Area Festival Championships held at Hartpury Arena, Gloucestershire from 13th – 17th April. Over 400 amateur dressage riders from all over the country competed for the coveted title of Petplan Equine Area Festival Champion in their respective classes from Prelim to Prix St George.
Those vying for the title qualified from among more than 3,000 competitors at 16 Petplan Equine Area Festival regional qualifiers, held at top class equestrian venues across the country from, August to November last year.
The 2011 Petplan Equine Area Festival Champions are:
Preliminary Champion and Petplan Equine High Achiever Award winner: Jodie Wong riding Samurai II from Cheshire with a score of 77.73%
Novice Restricted Champion: Alison Cahill riding Egano from Hertfordshire with a score of 69.48%
Novice Open Champion: Kelly Turner riding Talented Boy from North London with a score of 70.34%
Elementary Restricted Champion: Lucy Pincus riding Sheepcote Sandmartin from Herefordshire with a score of 71.72%
Elementary Open Champion: Ida de Fouw riding Willem van Oranje from Essex with a score of 68.79%
Medium Restricted Champion: Lucy Baker riding Llancloudy Phantom Menace from South Devon with a score of 70.45%
Medium Open Champion: Carmen Gammie riding Champagne Bubbles from Aberdeen with a score of 71.21%
Advanced Medium Restricted Champion: Emma Jablonski riding Corr IV from Nottinghamshire with a score of 65.29%
Advanced Medium Open Champion: Claire Ballantyne riding Fame from Staffordshire with a score of 70%
Prix St George Champion: Alice Krasno riding Elite III from Hampshire with a score of 67.24%
The Area festivals, which have been supported by the UK's specialist equine insurance provider, Petplan Equine, for the past twelve years, give riders of all levels the opportunity to experience the thrill of competing in true championship conditions without the added pressure of the pro-am affiliated arena.
Petplan Equine's Head of Marketing, Alison Andrew, commented: "The Petplans', as they have become known, have gone from strength to strength with the standard improving, numbers rising and the number of venues offering qualifiers growing year on year. In recognition of this, last year we introduced a new category 'The Petplan Equine High Achiever Award' to reward the rider with the highest overall score of the competition."
Jodie Wong, winner of the Preliminary class, with a score of 77.73% a full 5.23% ahead of the second placed rider, has achieved the highest overall percentage score of the competition, winning the Petplan Equine High Achiever Award. As winner of this award Jodie has received a five-day intensive training course with Adam Kemp FBHS and Matt Frost at Gloucestershire-based AM Dressage, courtesy of Petplan Equine.
Alison continued: "Petplan Equine has sponsored this competition for 12 years to give grass roots riders the chance to compete on the 'big stage'. I would like to congratulate all our champions on their fantastic achievements and wish them the very best of luck for the future."
For more information please contact the Petplan press office on:
Petplan Equine is the UK's leading horse insurance provider offering a wide variety of flexible horse insurance and rider insurance policies which cater for all levels of experience.
Established more than 20 years ago, Petplan Equine is part of Allianz Insurance, one of the largest general insurers in the world.
For more information about a Petplan Equine horse insurance policy, please visit:
petplanequine.co.uk/insurance/quote.asp
Note to editors:
Petplan Equine was founded in 1988.
It is part of Allianz Animal Health, the largest provider of animal health insurance in the world and part of Allianz – one of the largest general insurers in the UK.
In addition to horse and pony insurance options, Petplan Equine provides dedicated products for veteran horses and rider only insurance cover.
It is the sister brand of Petplan, the largest provider of small animal insurance in the UK.
Allianz Animal Health handled more than 375,000 claims in 2006, over 7,200 per week and paid out approximately £2.4 million in claims per week.
Petplan Equine believes in supporting the equine community and provides more financial support to equestrian sports and activities than any equine insurance provider in the UK.
Sponsorships for 2007 include the Petplan Equine National Riding Festival, BSJA Senior Newcomers, the British Dressage Area festivals, Lucinda Green "Cross Country the Safe Way" clinics.
The Pet Plan Charitable Trust was founded in 1994 to raise much needed funds for animal welfare and veterinary projects. Money is raised by Petplan and Petplan Equine customers giving an optional £1.50 to the Trust when they take out or renew their policy. To date, almost £5 million has been awarded by the Trust.
Petplan and Petplan Equine are specialist insurers. As such, the company employs more horse riders and owners than any other and more former veterinary practice staff than any other to ensure the provision of specialist knowledge.
Petplan Equine has produced a Horse Handbook, a useful guide for horse owners or those thinking about owning a horse to help them with everything from feeding to travel.