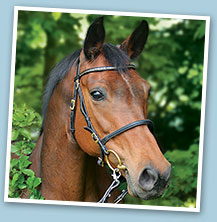 Press room
2011 press releases
Posted: 16/03/11
Petplan Equine offers free common equine conditions advice videos
Most horse owners may have heard of suspensory ligament injuries, but how many of us would actually be able to spot whether our horse is suffering from this type of injury and what action we should take?
Petplan Equine, the UK's specialist equine insurer, has teamed up with specialist equine vet, Gil Riley, to produce free online video tutorials about common conditions affecting horses. The first video, which can be viewed on Petplan Equine website, tackles injury to the suspensory ligament, a common and sometime serious problem, particularly in competition horses.
During the six minute video Petplan Equine Vet of the Year 2009, Gil Riley, describes why the suspensory ligament is prone to injury and why treatment often differs depending on whether the problem is in a fore limb or hind limb.
"Suspensory ligaments can become strained during competition, with racehorses and show jumpers most likely to see injury in the forelimbs and eventers and dressage horses more prone to problems in the hind legs." Gil explains.
"Damage to the suspensory ligament can be difficult to spot as it often presents itself as low grade lameness. However there are some checks you can perform to identify if your horse is suffering this type of injury so that a vet can be called at the earliest opportunity before the condition worsens."
Petplan Equine is developing a number of videos to help horse owners understand more about common equine conditions, what to look out for and what action to take. Alison Andrew, Marketing Manager for Petplan Equine and horse enthusiast commented:
"We have provided specialist equine insurance for over twenty years and are therefore well acquainted with the equine diseases and injuries. We understand how important horses are to their owners and hope that these videos will help enable them to spot potential conditions and manage them appropriately."
The video is quick to view and easy to understand. A further tutorial covering laminitis is due to be released shortly.
Click here to view the videos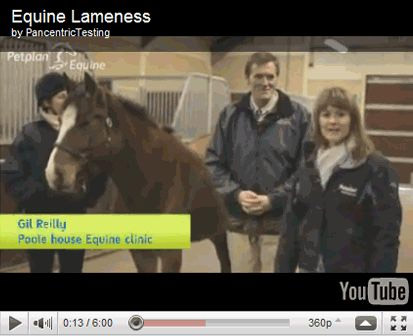 For more information please contact the Petplan press office on:
Petplan Equine is the UK's leading horse insurance provider offering a wide variety of flexible horse insurance and rider insurance policies which cater for all levels of experience.
Established more than 20 years ago, Petplan Equine is part of Allianz Insurance, one of the largest general insurers in the world.
For more information about a Petplan Equine horse insurance policy, please visit:
petplanequine.co.uk/insurance/quote.asp
Note to editors:
Petplan Equine was founded in 1988.
It is part of Allianz Animal Health, the largest provider of animal health insurance in the world and part of Allianz – one of the largest general insurers in the UK.
In addition to horse and pony insurance options, Petplan Equine provides dedicated products for veteran horses and rider only insurance cover.
It is the sister brand of Petplan, the largest provider of small animal insurance in the UK.
Allianz Animal Health handled more than 375,000 claims in 2006, over 7,200 per week and paid out approximately £2.4 million in claims per week.
Petplan Equine believes in supporting the equine community and provides more financial support to equestrian sports and activities than any equine insurance provider in the UK.
Sponsorships for 2007 include the Petplan Equine National Riding Festival, BSJA Senior Newcomers, the British Dressage Area festivals, Lucinda Green "Cross Country the Safe Way" clinics.
The Pet Plan Charitable Trust was founded in 1994 to raise much needed funds for animal welfare and veterinary projects. Money is raised by Petplan and Petplan Equine customers giving an optional £1.50 to the Trust when they take out or renew their policy. To date, almost £5 million has been awarded by the Trust.
Petplan and Petplan Equine are specialist insurers. As such, the company employs more horse riders and owners than any other and more former veterinary practice staff than any other to ensure the provision of specialist knowledge.
Petplan Equine has produced a Horse Handbook, a useful guide for horse owners or those thinking about owning a horse to help them with everything from feeding to travel.