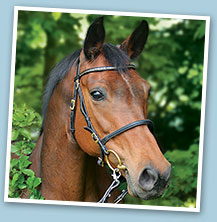 Press room
2009 press releases
Posted: 13/12/09
Pets win Prizes this Christmas
Get into the festive mood with Petplan's Petrait Gallery Christmas Competition. In the spirit of giving at this time of year, Petplan and Petplan Equine, the UK's leading pet insurance providers, are giving away a fantastic prize every day throughout December. The prizes up for grabs include; a pet portrait photo shoot, a relaxing one hour massage and a chocolate hamper feast. To enter participants need to upload a picture of their photogenic pet or horse to the Petrait Gallery website, www.petraitgallery.co.uk, and their name will be automatically entered for that day's draw.
Visitors to the Petrait Gallery are able to upload photos of their horses and other animal friends, view the entire gallery, manage their own pet album, and do a little Christmas shopping at the same time from the range of personalised merchandise, such as mugs, T-shirts, photo gifts and much more. 10 percent of the proceeds of any purchases will be donated to the Petplan Charitable Trust.
Alison Andrew, Petplan Equine's Marketing Thoroughbred explains the gallery: "We know that horses and other pets play very special roles in the lives of our customers. Over the years, we have received thousands of letters and photos from policyholders detailing how important their animals are, how they make them laugh and provide real companionship. We wanted to find a unique way to capture how strongly people feel about their animals."
Check www.petraitgallery.co.uk regularly for competitions and other mare-vellous activities!
For more information about Petplan Equine visit www.petplanequine.co.uk and
For more information on Sharing the Care of Your Horse with Petplan Equine visit www.yourstables.co.uk
For further information contact a member of the press team on 0208 707 8335