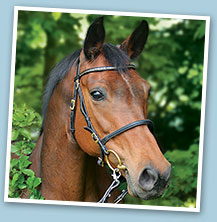 Press room
2008-2003 press releases
Posted: 11/06/08
Have you qualified for the Petplan Equine Area festivals?
Don't miss out! If you are an amateur dressage rider and have ambitions to compete at a major dressage event then your chance may be closer than you realise.
Any horse and rider combination that has achieved a minimum of two scores of 62% or above for Preliminary to Elementary level or 60% or above for Medium to Prix St Georges at any affiliated competition since 1st January 2008 can take part in one of the 15 Petplan Equine Area festivals that run from August to October. Held at top dressage venues across the UK these events give riders the chance to compete in first class arenas and experience true championship conditions.
To enter riders must submit two score sheets from the same calendar year as the Area Festival they want to compete in, along with their entry form for the competition. Non-members of British Dressage may qualify for the Area festivals on 'Class Tickets' but once the scores have been obtained the rider must become a full member of British Dressage in order to take part in the Area Festival. Horses must be registered before entering the Area Festival from Novice upwards however they need not be registered to enter an Area Festival at Preliminary level.
Last year an initial entry of over 2,600 combinations entered the Area festivals, from which more than 280 combinations qualified to compete in the ninth annual Petplan Equine Area Festival Championships that took place in April at Hartpury Arena in Gloucestershire alongside the British Dressage Winter Championships.
Riders from all over the UK competed over five days for the ten new Petplan Equine Area Festival Championship titles ranging from Petplan Equine Area Festival Preliminary Champion to the Petplan Equine Area Festival Prix St George Champion. Among the interested spectators was Katie Price, aka Jordan, who is a keen dressage rider and presented the prize to the winner of the Petplan Equine Advanced Medium Open Championship, Angela Hamp from Ringwood in Hampshire, who also won the Medium Open Championship.
Jo Whittaker from Petplan Equine said: "Petplan Equine is delighted to be able to support British Dressage and provide grassroots riders with the chance to experience the thrill of riding in a championship arena. This is the tenth year of the Petplan Equine Area festivals and the standard of riding continues to improve year after year. We are looking forward to seeing some of the UK's brightest amateur talents competing in this year's competitions and in many cases achieving the dream of a lifetime."
'Class Tickets' are available from British Dressage at a cost of £6 and enable riders to take part in an affiliated class without becoming full members. To enter an Area Festival or to purchase 'Class Tickets' contact British Dressage on 024 766 98830 or visit www.britishdressage.co.uk.
The dates of the 2008 Area festivals are as follows:
15 PETPLAN EQUINE AREA FESTIVALS (Late Aug – Oct)
Beaver Hall
Staffs
23 - 24 Aug
Moreton EC
Dorset
26-28 Aug
Rowallan
Ayrshire
30-31 Aug
Vale View
Leics
30-31 Aug
Wellington
Hants
2 – 4 Sep
Tall Trees
Cornwall
5-7 Sep
Manor Grange Stud
W.Yorks
6-7 Sep
Patchetts EC
Herts
27 – 28 Sep
Pencoed College
Mid Glamorgan
27 – 28 Sep
Sheepgate EC
Lincs
27 – 28 Sep
Gordon Dressage
Aberdeen
4-5 Oct
Weston Lawns
Warks
4-5 Oct
Royal Leisure
Sussex
9-10 Oct
Dressage East (Towerlands)
Essex
11-12 Oct
Myerscough College
Lancs
18 -19 Oct
Further information on how to enter for the Area festivals is available from the Petplan Equine website at British Dressage Petplan Equine Area festivals.
For further information, please contact:
Sophie Parker at Petplan Equine on 0208 707 8335 or email sophie.parker@allianz.co.uk
OR
Andrea Worrall or Rachael Pink at The GPC on 01608 654040 or email panda@thegpc.co.uk
Notes to Editors:
Petplan Equine was founded in 1988
It is part of Allianz Animal Health, the largest provider of animal health insurance in the world and part of Allianz – one of the largest general insurers in the UK
In addition to horse and pony insurance options, Petplan Equine provides dedicated products for veteran horses and rider only insurance cover
It is the sister brand of Petplan, the largest provider of small animal insurance in the UK
Allianz Animal Health handled more than 375,000 claims in 2006, over 7,200 per week and paid out approximately £2.4 million in claims per week
Petplan Equine believes in supporting the equine community and provides more financial support to equestrian sports and activities than any equine insurance provider in the UK
Sponsorships for 2008 include the Petplan Equine National Riding Festival, the British Dressage Area festivals, Lucinda Green "Cross Country the Safe Way" clinics
The Pet Plan Charitable Trust was founded in 1994 to raise much needed funds for animal welfare and veterinary projects. Money is raised by Petplan and Petplan Equine customers giving an optional £1.50 to the Trust when they take out or renew their policy. To date, almost ?5 million has been awarded by the Trust
Petplan and Petplan Equine are specialist insurers. As such, the company employs more horse riders and owners than any other and more former veterinary practice staff than any other to ensure the provision of specialist knowledge
Petplan Equine is committed to promoting responsible horse ownership. It has produced a useful guide for horse owners or those thinking about owning a horse to help with everything from feeding to travel