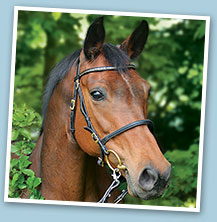 Press room
2008-2003 press releases
Posted: 22/04/08
Jordan presents Petplan Equine Area festivals trophy
Angela Hamp, from Ringwood in Hampshire, was one of the stars of this year's Petplan Equine Area Festival, taking both the Medium Open and Advanced Medium Open titles with Di-Conti. Ringwood based Angela received her prize for the Advanced Medium Open from Katie Price, aka Jordan, who is also a keen dressage rider.
The ninth annual Petplan Equine Area festivals took place on the 16th – 20th April 2008 at Hartpury Arena in Gloucestershire. Running alongside the British Dressage Winter Championships the show attracted hundreds of talented combinations from all over the UK. Competition was fierce and Angela Hamp scored the highest marks from the judges in both her classes, winning the Medium Open with 71.55% and the Advanced Medium Open with 66.67%.
Quote from Angela Hamp:
An initial entry of over 1,500 combinations entered the Area festivals, which were held from August through to October last year. From these, over 280 combinations competed over five days at Hartpury Arena for the ten new Petplan Equine Area Festival Championship titles ranging from Petplan Equine Area Festival Preliminary Champion to the Petplan Equine Area Festival Prix St George Champion. The preliminary and novice classes attracted such a huge entry that the classes had to be split into two rounds.
Jo Whitaker from Petplan Equine said: "Petplan Equine is thrilled to be able to provide grassroots riders with the chance to showcase their talents in a championship arena. Every year the standard of riding gets higher and higher, with this year being no exception. We were delighted that Katie Price was on hand to present the Advanced Medium Open trophy - as an aspiring dressage rider herself we hope to see her competing at the Petplan Equine Area Festival one day and maybe even present her with the trophy!"
If you would like any further information contact Rachael Pink or Andrea Worrall on 01608 654040 or email panda@thegpc.co.uk
Please find below the list of results from the Petplan Equine Area festivals:
Preliminary Final

| | | | |
| --- | --- | --- | --- |
| Aimee Witkin | Kelmscott Sandpiper | 73.86% | 1st |
| Claire Gallimore | Leonties Double | 72.73% | 2nd |
| Chris Atkin | Royal Rasputin | 71.36% | 3rd |
Novice Open Final

| | | | |
| --- | --- | --- | --- |
| Tina Fearman | Active Schwarzenegger | 70.69% | 1st |
| Sally Thorndale | Vladimir II | 68.28% | 2nd |
| Kim Young | Zero to Hero | 67.93% | 3rd |
Novice Restricted Final

| | | | |
| --- | --- | --- | --- |
| Susie Cullen | Wind Dance | 72.59% | 1st |
| Claire Gallimore | Leonties Double | 69.31% | 2nd |
| Gillian Green | Glenmarcus | 68.45% | 3rd |
Elementary Open Petplan Equine

| | | | |
| --- | --- | --- | --- |
| Carrie Strange | Jefferson | 70.17% | 1st |
| Amanda Ganley | Guinevere III | 68.45% | 2nd |
| Samantha Fish | Cumeragh House Mac | 66.72% | 3rd |
Elementary Restricted

| | | | |
| --- | --- | --- | --- |
| Claire Abel | Pablo IV | 67.07% | 1st |
| Kim Young | Zero to Hero | 66.90% | 2nd |
| Brenda Standen | Don Pablo | 65.86% | 3rd |
Medium Open Petplan Equine

| | | | |
| --- | --- | --- | --- |
| Angela Hamp | Di-Conti | 71.55% | 1st |
| Gill Pollard | Gambarda | 68.45% | 2nd |
| Carol Wagstaff | Tialling | 66.21% | 3rd |
Medium Restricted Petplan Equine

| | | | |
| --- | --- | --- | --- |
| Bary Hayes | Aderro Odin | 67.93% | 1st |
| Claire Dutton | Sinclair's Symphony | 66.72% | 2nd |
Advanced Medium Open Petplan Equine

| | | | |
| --- | --- | --- | --- |
| Anglea Hamp | Di-Conti | 66.67% | 1st |
| Olivia Steans | Elitaer | 65.45% | 2nd |
| Maxine Bostock | Troy Blue | 65.30% | 3rd |
Advanced Medium Restricted Petplan Equine

| | | | |
| --- | --- | --- | --- |
| Elaine Hazlewood | Donnatella II | 63.79% | 1st |
| Gill Pollard | Gambarda | 63.64% | 2nd |
| Stacey Munson | Wyoming Vow | 63.48% | 3rd |
Prix St George Petplan Equine

| | | | |
| --- | --- | --- | --- |
| Anna Davey | Call Me Crescendo | 64.63% | 1st |
| Okke Krol | Dream Maker | 64.63% | 2nd |
| Stephanie Appleton | Temple Lad | 63.25% | 3rd |
For further information on Petplan Equine please contact: Sophie Parker on 0208 580 8140 or email sophie.parker@allianz.co.uk
Petplan Equine was founded in 1988
It is part of Allianz Animal Health, the largest provider of animal health insurance in the world and part of Allianz – one of the largest general insurers in the UK
In addition to horse and pony insurance options, Petplan Equine provides dedicated products for veteran horses and rider only insurance cover
It is the sister brand of Petplan, the largest provider of small animal insurance in the UK
Allianz Animal Health handled more than 375,000 claims in 2006, over 7,200 per week and paid out approximately £2.4 million in claims per week
Petplan Equine believes in supporting the equine community and provides more financial support to equestrian sports and activities than any equine insurance provider in the UK
Sponsorships for 2008 include the Petplan Equine National Riding Festival, the British Dressage Area festivals, Lucinda Green "Cross Country the Safe Way" clinics
The Pet Plan Charitable Trust was founded in 1994 to raise much needed funds for animal welfare and veterinary projects. Money is raised by Petplan and Petplan Equine customers giving an optional £1.50 to the Trust when they take out or renew their policy. To date, almost £5 million has been awarded by the Trust
Petplan and Petplan Equine are specialist insurers. As such, the company employs more horse riders and owners than any other and more former veterinary practice staff than any other to ensure the provision of specialist knowledge
Petplan Equine is committed to promoting responsible horse ownership. It has produced a useful guide for horse owners or those thinking about owning a horse to help with everything from feeding to travel