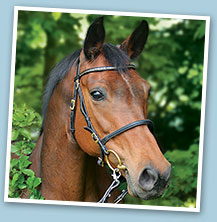 Press room
2011 press releases
Posted: 23/08/11
Strathaven vet reaches final of ´Petplan Equine Vet of the Year Award´
Local vet, Ross Syme, from Avondale Veterinary Group in Strathaven, South Lanarkshire, has been chosen as one of just three finalists for this year's Petplan Equine Vet of the Year Award. Now into its fourth year, the winner of this prestigious people's award, which is sponsored by UK's specialist equine insurance provider Petplan Equine, will be announced at the glittering 23rd Animal Health Trust (AHT) Equestrian Awards Ceremony on Thursday 3rd November 2011.
Ross graduated from Edinburgh Veterinary School after completing a degree in Biochemistry at Glasgow University. As a local veterinary inspector, Ross is also a member of the British Equine Veterinary Association (BEVA) and the Association of Racehorse Veterinary Surgeons (ARCVS).
Ross was selected as a finalist, because not only does he provide a highly efficient service but he also has a very friendly and caring nature. He is extremely hard working and always puts the care of the horse first, including a recent case where he responded to an emergency call-out at 7am to X-ray a horse and supplied the results by lunchtime. Ross is also compassionate, displaying great empathy, and always goes "beyond the call of duty" to support owners.
"I am delighted to have reached the final three," said Ross. "As a vet, my main priority is to provide detailed care for all my patients and their owners at all times. Every patient is an individual and continuity of care is very important to us as a practice. My nomination reflects not just my own work but that of my assistants, nursing staff and receptionists who should all be proud of this achievement, too."
Horse owners from all over the UK have been nominating vets who they feel are worthy of the prestigious title of Petplan Equine Vet of the Year. With over 185 nominations the independent judging panel had a difficult job choosing just three finalists. However, this year's judges David Stickels, Head of Fundraising at the Animal Health Trust, Alison Bridge, Editor in Chief of Horse&Rider Magazine, Deidre Carson, President of the British Equine Veterinary Association (BEVA) and Gil Riley, 2009 Petplan Equine Vet of the Year, now have an even tougher job choosing a winner.
"It was an incredibly difficult job for the judges to choose just three finalists," said Petplan Equine Director, Neil Brettell. "Once again we were very impressed by the nominations we received, which described the great level of calibre and the outstanding contributions all nominees have made to the equine community to keep horses healthy, particularly our finalists. It has been inspiring to read the submissions and see the incredible commitment shown by equine vets across the UK."
The Animal Health Trust Equestrian Awards are designed to recognise the amazing achievements made by horses, riders, owners and trainers in the equestrian world, and Petplan Equine has always had a strong link with the awards and the Trust. Since the Petplan Charitable Trust was founded in 1994, it has raised over £5 million, of which almost £500,000 has been donated to the AHT helping to fund research and development.
Horse welfare is of the utmost importance at Petplan Equine and as the UK's specialist insurance provider, the company is dedicated to promoting responsible horse ownership through its charitable contributions, wide range of policies and initiatives such as the informative equine resource website, www.yourstables.co.uk.
The winner will be posted on www.petplanequine.co.uk on Friday 4th of November 2011.
For more information please contact the Petplan press office on:
Petplan Equine is the UK's leading horse insurance provider offering a wide variety of flexible horse insurance and rider insurance policies which cater for all levels of experience.
Established more than 20 years ago, Petplan Equine is part of Allianz Insurance, one of the largest general insurers in the world.
For more information about a Petplan Equine horse insurance policy, please visit:
petplanequine.co.uk/insurance/quote.asp
Note to editors:
The Petplan Equine Census was conducted in spring 2010. An online questionnaire was filled in by over 1700 UK horse owners.
*ONS 2007
Petplan Equine was founded in 1988
It is part of Allianz Animal Health, the largest provider of animal health insurance in the world and part of Allianz – one of the largest general insurers in the UK
In addition to horse and pony insurance options, Petplan Equine provides dedicated products for veteran horses and rider only insurance cover
It is the sister brand of Petplan, the largest provider of small animal insurance in the UK
Petplan Equine believes in supporting the equine community and provides more financial support to equestrian sports and activities than any equine insurance provider in the UK
The Pet Plan Charitable Trust was founded in 1994 to raise much needed funds for animal welfare and veterinary projects. Money is raised by Petplan and Petplan Equine customers giving an optional £1.50 to the Trust when they take out or renew their policy. To date, almost £5 million has been awarded by the Trust
Petplan and Petplan Equine are specialist insurers. As such, the company employs more horse riders and owners than any other and more former veterinary practice staff than any other to ensure the provision of specialist knowledge
Petplan Equine is the only insurer to offer illness and accident cover for older horses, up to the age of 25 as long as the policy is taken before your horse reaches the age of 20.