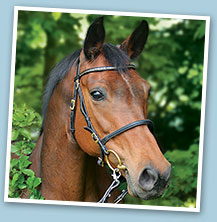 Press room
2010 press releases
Posted: 16/03/10
Training opportunity for Top Dressage Rider at the Petplan Equine Area Festival Finals.
The rider with the highest overall percentage score at the tenth annual Petplan Equine Area Festival Finals next month will win a five day intensive training course with Adam Kemp thanks to a new initiative by AM Dressage and leading specialist equine insurance provider Petplan Equine.
The winner of the new initiative will be the combination who achieves the highest score from among those who will be competing at this year's Petplan Equine Area Festival Finals. Over 400 combinations have qualified.
More than 2000 amateur riders from all over the UK competed at Area festivals from August to November 2009, for a place in the finals which are run under true championship conditions. The winner of the Petplan Equine High Achiever Award will not necessarily be the rider at the highest level but the one who achieves the highest percentage score of the competition irrespective of the class in which they are competing.
Commenting on this new prize, Alison Andrew, Marketing Manager of Petplan Equine said, "The Petplan Equine Area festivals are going from strength to strength with the standard of riding improving every year and we wanted to find a way of rewarding this year's highest achiever and provide inspiration for the future."
Adam Kemp FBHS and partner Matt Frost run AM Dressage at their Gloucestershire yard where the lucky winner will receive a tailored course to suit their needs. The clinic will include accommodation and meals, initial assessment, shared and individual lessons, test riding, lectures in sports psychology and a gala evening. In addition the lucky rider will be given a Petplan Equine numnah and jacket.
Adam Kemp said, "All riders need training at every level. This type of intensive course is a great way for serious amateurs to really polish up and work on that winning edge to help them move onto the next level."
The Petplan Equine Area festivals Finals take place from 7 to 11 April at Gloucestershire's Hartpury College alongside the British Dressage Winter Championships
For further information contact a member of the press team on 0208 707 8335
For more information please contact the Petplan press office on:
Petplan Equine is the UK's leading horse insurance provider offering a wide variety of flexible horse insurance and rider insurance policies which cater for all levels of experience.
Established more than 20 years ago, Petplan Equine is part of Allianz Insurance, one of the largest general insurers in the world.
For more information about a Petplan Equine horse insurance policy, please visit:
petplanequine.co.uk/insurance/quote.asp