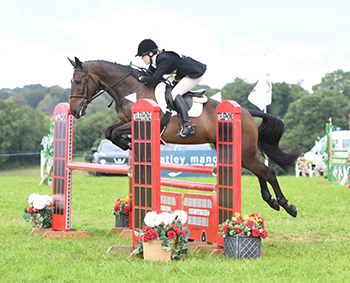 Charlotte - Petplan Equine Ambassador
Turning my equestrian dreams into a reality has not been without hindrance but when the going gets tough Petplan Equine helps me get things back on track. Success is not accident; it's about surrounding yourself with the right support and that includes the right horse insurance.
I am delighted to be writing my first update as a Petplan Equine Ambassador and would like to take this opportunity to introduce myself and tell you a little bit about my horses.
I am 27 and run a yard in Gloucestershire where I have a small team of horses to work with and compete. My passion is eventing and I have two of my own horses to compete with this season.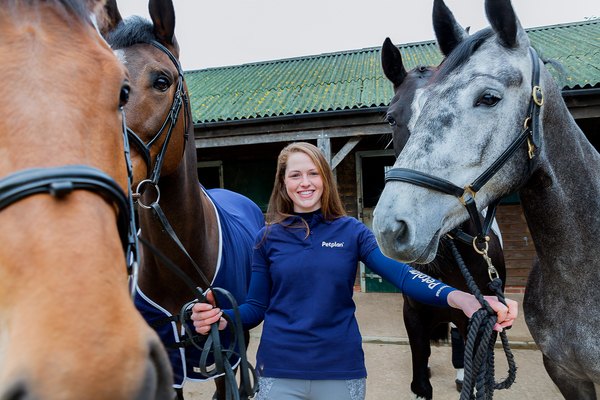 Charlotte and the horses
Teddy is my main event horse, we are currently competing at novice level with hope of 1* in the future. I have had Teddy from a 4 year old, he is now 10, and in that time we have competed at Badminton Grassroots Championships and last season finished in 3rd place at Gatcombe novice, gaining our first four BE points.
In January this year I purchased a young horse that will hopefully follow in Teddy's footsteps. Oggie is a 4 year old WBxTB, he is green and will compete in low level competition this year. So far he seems to have a very willing nature and has made lots of progress in the couple of months that I have had him.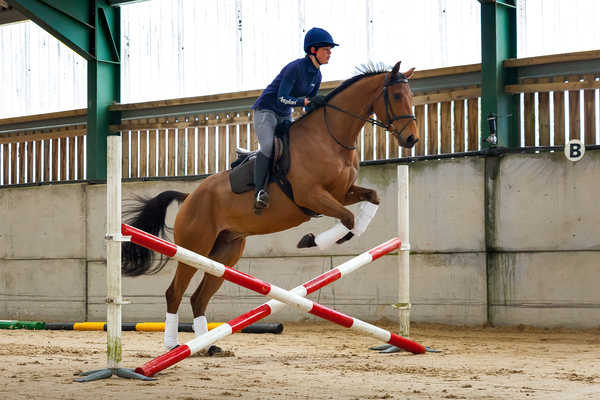 Training at home
Although eventing is my passion I enjoy dressage almost as much and am lucky enough to have the ride on Tockas Neeco, a 17hh WBx who has a flare for flatwork. Neeco has had numerous wins and great results at affiliated dressage and we have now stepped up to Elementary. This year we would love to qualify for the Petplan Equine Area Festivals, we have lots of work to do to get us there!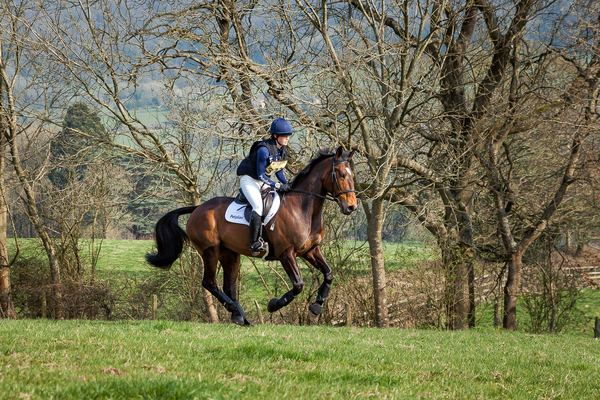 Getting fit for competition
Show jumping is by far a 'necessary evil' for me at events, however I am hoping this will change with my new ride, Maj, a 4 year old Belgian Warmblood, who is bred to jump. Maj has been part of the team since July 2016. She was recently backed when she came to me so we have been working on flatwork, strengthening and getting to know each other. Maj's owners and I have high hopes for her competing BSJA, she is incredibly scopey and seems to have built in springs!
My most recent competition was with Neeco where we competed in our first Elementary and finished in 3rd place with a score of 69%. Over the next few weeks the horses will be busy competing and training, I look forward to sharing our results in my next update. My aims for the 2017 season are to compete at 1* with Teddy, begin Oggie's eventing career, gain Petplan Equine Area Festival Qualification at Elementary level with Neeco and start introducing Maj (and myself!) to the world of BSJA.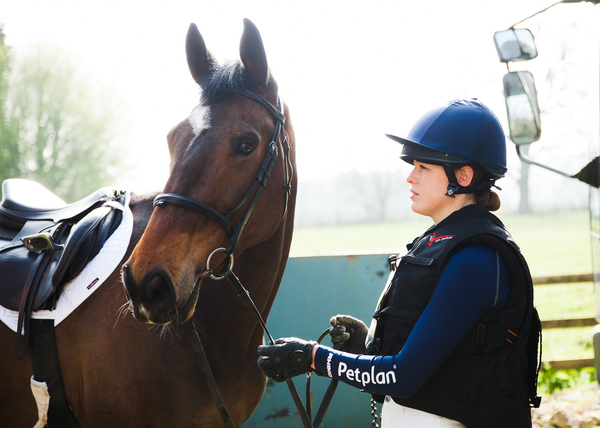 Eventing is my passion
As horse owners we are all aware that things very often don't go to plan and even plan B,C and D sometimes don't come together either- I will be sharing the precious highs and the inevitable lows, giving an insight into my life as a competitive amateur rider with big dreams.
My top tip for preparation this close to the start of the season- start setting yourself bigger challenges, push yourself out of your comfort zone and work hard on the things you find more difficult. Jumping that little bit bigger at home will mean it's less daunting for you and your horse at that all important first event of the season.