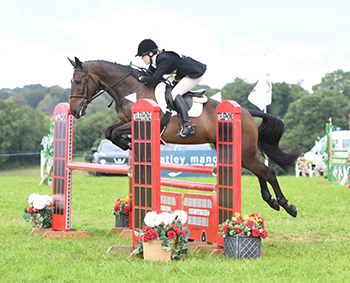 Charlotte - Petplan Equine Ambassador
Turning my equestrian dreams into a reality has not been without hindrance but when the going gets tough Petplan Equine helps me get things back on track. Success is not accident; it's about surrounding yourself with the right support and that includes the right horse insurance.
Much has happened since my last update, however sadly no eventing. Another year off the circuit for me and Teddy, it's very disappointing but Ted's welfare is the most important thing. We are heading towards next season with the hope that Ted will be back out competing, he is in work and I am slowly building his fitness. I have a fantastic team supporting me: vet, farrier, physio, instructors and my parents and we are all positive and hopeful that Ted and I will be storming around cross country courses again next year. Time is a great healer and we have been very careful and patient, so I hope that will be enough – only time will tell!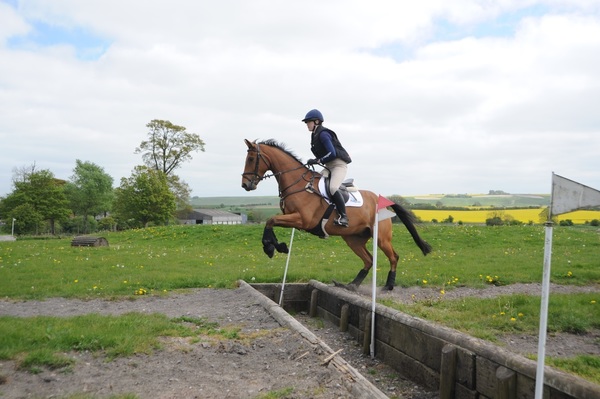 Charlotte hopes Ted will be back out on the cross country course soon
Oggie is going well and I should really be jumping and further forward with him by now, however we had a minor set back. Oggie is a seriously energetic little horse and he loves to express himself (to put it mildly!) so a bash to a forelimb in the field meant three weeks box rest and a lot of sleepless nights for me! Thankfully there was no serious injury so he was straight back to work. Since then I have been building back up to where we were before the field incident, because Oggie isn't established and because he has suffered with a sore back I am very careful to build him back up slowly. He had some physio and I worked him in-hand for a week before getting back on. We are now back to where we were so jumping can commence! I have popped a few things in the woods with him and he feels amazing so I'm very excited to get back to it.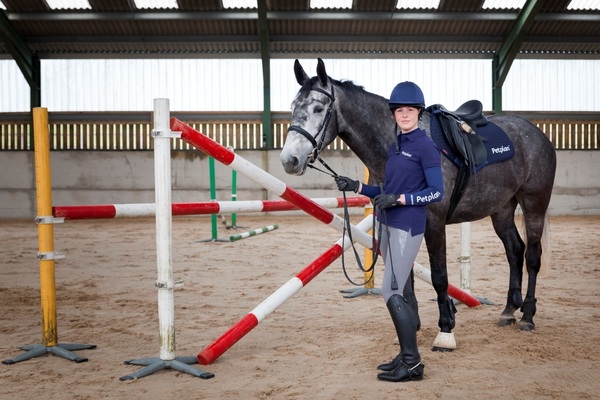 Charlotte is excited to start jumping again
Neeco is also in full work and has been out competing at elementary. He is a much happier horse after his time off last year and this is really starting to show in his work. At home he is producing some lovely work, now we just need to get it in the ring. My plan is to compete him very regularly to build his confidence up, he is quite a sensitive soul and when he feels unsure he can quickly become quite backwards to ride. Once we have this ironed out he will hopefully produce some great tests.
When you have had horses with injuries it can sometimes be hard to leave that behind. I have become very focussed on using my arena mirrors to spot lameness or feeling for lameness when I am schooling instead of using the mirrors to check my position or help with lateral work and feeling for suppleness, balance and fluidity. Over the winter I hope to turn this around! I intend to have lots of lessons and just to enjoy riding my horses and hopefully competing them too! I certainly haven't lost my competitive drive or enthusiasm! My yard in running more smoothly than ever, my dad retired in the summer and is now at the yard every morning to help me with the horses, it is a god send! With someone now sharing the responsibility of the yard I have decided to go back to university to study a masters in Equine Science. Life just got even busier!