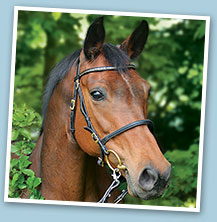 Press room
2010 press releases
Posted: 16/07/10
Search begins for the 2010 Equine Vet of the Year Award
Petplan Equine, the UK's leading equine insurance provider, has launched its search for the 2010 Petplan Equine Vet of the Year, and is calling for nominations from horse owners across the UK.
This award was created by Petplan Equine to recognise the dedicated and skilled work carried out every day by equine vets and to thank them for the huge contribution that they make to the equine community.
Alison Andrew, Petplan Equine Marketing Manager says, "Every day equine vets across the UK go above and beyond the call of duty in their care of horses and the support they provide to the owners. The Petplan Equine Vet of the Year Award is a great way for horse owners to give their vet high-profile recognition for all the hard work."
It takes a very special vet to win the prestigious title of Petplan Equine Vet of the Year. 2009 winner Gil Riley, who is based at the Pool House Veterinary Hospital in Lichfield Staffordshire, was a clear and deserving winner, after receiving a record number of nominations from horse owners across the UK. Gill had an array of glowing testimonials from over 100 of his clients, setting the standards extremely high for this year's award.
Gil Riley comments: "I was extremely proud to be named 'Petplan Equine Vet of the Year' for 2009. I enjoy my day-to-day work enormously so to receive any further recognition seemed almost greedy, but to find the service I gave my clients was so appreciated by them was extremely humbling. As for our clients, I think they were really delighted that their Vet had one such a prestigious award!".
Nominations can be made online by visiting www.petplanequine.co.uk/vetawards and close on the 3rd October 2010. An independent panel will judge the nominations and the winner of the award will be announced at the prestigious Animal Health Trust UK Equestrian Awards.
For more information please contact the Petplan press office on:
Petplan Equine is the UK's leading horse insurance provider offering a wide variety of flexible horse insurance and rider insurance policies which cater for all levels of experience.
Established more than 20 years ago, Petplan Equine is part of Allianz Insurance, one of the largest general insurers in the world.
For more information about a Petplan Equine horse insurance policy, please visit:
petplanequine.co.uk/insurance/quote.asp