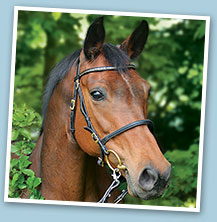 Press room
2008-2003 press releases
Posted: 21/04/04
Petplan Charitable Trust Announces Latest Welfare Awards
Petplan Equine, one of the UK's largest equine insurance providers, has announced its latest financial awards from The Petplan Charitable Trust.
Now in it's 10th year, The Petplan Charitable Trust has given over £3 million in grants to research, welfare and education projects. The Charitable Trust was established to provide a vital lifeline for those charities and organisations that face the difficult task of funding their work that benefits so many of our animals.
Petplan Equine customers are owed a vote of thanks for this contribution. Each year, through an optional donation of £1 that is given when a client takes out or renews their insurance policy, the Petplan Charitable Trust is able to make significant donations to worthy causes.
The 2004 welfare grants have been awarded to the following equine causes:
Lluest Horse & Pony Trust
This small but hard working group, based in Carmarthenshire, rescue and rehabilitate horses and ponies that come in through neglect and cruelty. A grant of £5,000 was given to help them buy a second hand tractor to enable them to handle large bales of hay and maintain the fields in good order. The Lluest Horse and Pony Trust said "It is truly wonderful news and we do so much appreciate the generous support from the Petplan Charitable Trust"
Essex Horse & Pony Society
This long established group help a great number of horses and ponies from abuse and neglect and at the same time try and educate the general public and horse owners. The Trust gave them £5,000 to resurface their sand paddock for horses with problem feet.
Brooke Hospital for Animals
The Trustees were unanimous in their admiration for this long established organisation and were happy to give £16,000 over five years for three specific projects: 1) An Assistant Veterinary Officer to bring help to the working equine population in the Nile Delta and to train owners; 2) Training of a farrier and to train owners on shoeing and how to care for their animals' feet; 3) A Community Veterinary Worker in India to give first aid to working animals in between the mobile veterinary team's visits. Brooke Hospital for Animals said "That you have chosen to support the work of the Brooke over a five year period is a great help both in terms of planning our work and it goes a long way towards boosting the morale of the personnel concerned"
David Simpson, Chairman of the Petplan Charitable Trust said "Through the Petplan Charitable Trust, Petplan Equine is able to give back a valuable contribution where it matters most. We are proud of our work in helping to promote the better heath and understanding of our horses."
- Ends -
For further press information or an interview with David Simpson, Chairman of the Petplan Charitable Trust, please contact:-
Petplan Equine Press Office Tel:- 0208 580 8194 or email pressoffice@petplan.co.uk
Petplan is a brand of the Animal Health Division of Allianz Insurance plc. The Animal Health Division is the world's largest animal health insurer, insuring in excess of 630,000 animals and receives over 1100 claims per day, paying out over £1 million each week.
The Petplan Charitable Trust, providing grants for the welfare of dogs, cats and horses by funding education and welfare projects, has now raised over £3 million
Grants from the Petplan Charitable Trust are made to deserving and recognised organisations on an annual basis. The Trust works closely with many professional bodies including the British Small Animal Veterinary Association.
Petplan Equine is one of the leading providers of equine insurance in the UK, offering peace of mind to a growing number of horse and pony owners.
Petplan is the title sponsor of the Blenheim Petplan International Horse Trials