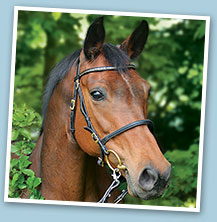 Press room
2010 press releases
Posted: 12/08/10
Take care of your pet with Petplan
Petplan, the UK's favourite pet insurance provider, is once again supporting the Fidelity Blenheim Palace International Horse Trials. At the Petplan stand dog owners will be able to get a free health check for their dog from a qualified veterinary nurse and on Saturday 11th September, there will be an equine and small animal vet on hand to answer questions and give health tips to pet owners.
5 STEPS TO A HAPPY AND HEALTHY PET
Pet ownership brings responsibility for the care of your animal - choose a pet that suits you and your lifestyle
Diet and exercise - nearly 50% of UK pets are clinically obese so make sure that your pet has a healthy diet and plenty of exercise
Health and welfare - keep pets well-groomed and check daily for signs of illness or injury
Environment - make sure your pet is kept in suitable conditions at all times
Behaviour - a pet's behaviour is often a clue to its mental and physical condition, so ensure that they are stimulated and properly cared for
And finally - if in doubt call the vet.
DID YOU KNOW?
43% of the UK population owns a pet
67% of respondents to a recent survey said they preferred to sleep in bed with their pet than their partner
By law, your dog must wear a collar with visible identification, phone number or tag code when in a public place
1 in 3 pets may require urgent veterinary attention at some stage
Domestic cats can reach a speed of 31mph but rabbits can reach 50mph in short bursts - run rabbit run!
You can find more fascinating facts and top tips in Petplan's Healthy and Happy booklet, an essential guide to caring for your pet that is available free to all visitors to the Petplan Stand at the Fidelity Blenheim Palace International Horse Trials from September 9-12.
For more information please contact the Petplan press office on:
Petplan Equine is the UK's leading horse insurance provider offering a wide variety of flexible horse insurance and rider insurance policies which cater for all levels of experience.
Established more than 20 years ago, Petplan Equine is part of Allianz Insurance, one of the largest general insurers in the world.
For more information about a Petplan Equine horse insurance policy, please visit:
petplanequine.co.uk/insurance/quote.asp