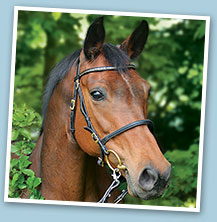 Press room
2013 press releases
Posted: 22/01/13
YOU CLICK AND PETPLAN EQUINE WILL FEED REDWINGS' HORSES
Petplan Equine, the UK's leading specialist equine insurance provider has teamed up with Redwings Horse Sanctuary to help ease the burden of feeding some 1200 horses in their care this winter. Petplan Equine will donate feed to the charity when you 'Click' and 'Donate' on Facebook.
For everyone that clicks 'Donate' at the top of the Petplan Equine Facebook page the insurer will donate one scoop of horse feed to Redwings. To put this into context for every 20 clicks Redwings will receive a whole bag of feed.
Since this initiative was launched prior to Christmas, already some 6000 scoops or 300 bags of feed have been donated to the charity.
Redwings Chief Executive Lynn Cutress said said "This incredibly generous campaign by Petplan Equine is very well timed. As everyone knows last year's high rainfall has adversely affected both the availability and price of feed - when you have so many horses to feed in the winter as we do even a slight price increase can have a huge impact on resources." Although everyone has responded brilliantly to the campaign, Lynn is keen to stress that more is needed and says, "I want to thank everyone who has clicked and to highlight that on Redwings' current usage rates donations to date provide for approximately ten days worth of feed." So both Petplan Equine and Redwings are keen to encourage more clicking.
Isabella von Mesterhàzy, Petplan Equine's Head of Marketing explained, "As the UK's largest horse sanctuary, Redwings cares for over 1,200 horses and we are immensely proud to be supporting such a worthwhile cause. Redwings is currently using 30 to 40 bags of feed a day so we urge horse lovers everywhere to get behind this wonderful campaign to help us keep Redwings' horses happy and healthy this winter."
So visit the Petplan Equine Facebook page today as every click counts and it costs you nothing to support this worthwhile cause. www.facebook.com/PetplanEquineUK
For more information please contact the Petplan press office on:
Petplan Equine is the UK's leading horse insurance provider offering a wide variety of flexible horse insurance and rider insurance policies which cater for all levels of experience.
Established more than 20 years ago, Petplan Equine is part of Allianz Insurance, one of the largest general insurers in the world.
For more information about a Petplan Equine horse insurance policy, please visit:
petplanequine.co.uk/insurance/quote.asp
Note to editors:
Petplan Equine was founded in 1988.
It is part of Allianz Animal Health, the largest provider of animal health insurance in the world and part of Allianz – one of the largest general insurers in the UK.
In addition to horse and pony insurance options, Petplan Equine provides dedicated products for veteran horses and rider only insurance cover.
It is the sister brand of Petplan, the largest provider of small animal insurance in the UK.
Petplan Equine believes in supporting the equine community and provides more financial support to equestrian sports and activities than any equine insurance provider in the UK.
The Pet Plan Charitable Trust was founded in 1994 to raise much needed funds for animal welfare and veterinary projects. Money is raised by Petplan and Petplan Equine customers giving an optional £1.50 to the Trust when they take out or renew their policy. To date, almost £5 million has been awarded by the Trust.
Petplan and Petplan Equine are specialist insurers. As such, the company employs more horse riders and owners than any other and more former veterinary practice staff than any other to ensure the provision of specialist knowledge.
Petplan Equine is the only insurer to offer illness and accident cover for older horses, up to the age of 25 as long as the policy is taken before your horse reaches the age of 20.