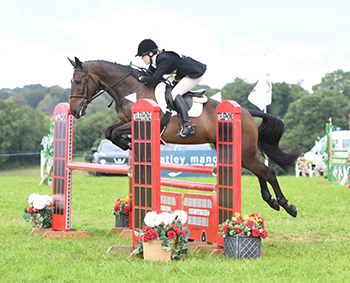 Charlotte - Petplan Equine Ambassador
Turning my equestrian dreams into a reality has not been without hindrance but when the going gets tough Petplan Equine helps me get things back on track. Success is not accident; it's about surrounding yourself with the right support and that includes the right horse insurance.
I am delighted to be writing my first update for 2018, having been chosen as an Ambassador for a second year. I am especially grateful to have this opportunity again because if you followed my story last year there was very limited progress!
This year is already looking much more positive, with Teddy sound and fit and a season of eventing in our sights. Teddy niggled a suspensory ligament last year and although it was minor in terms of a soft tissue injury we have been very cautious to ensure he makes the best possible recovery and so far this has paid off! I have gradually been putting Ted under more pressure, increasing the height and intensity of our jumping sessions and all seems well. His flatwork is feeling great and his way of going is improving all of the time. Over the coming weeks we will begin interval training and x-country schooling, as long as the ground allows!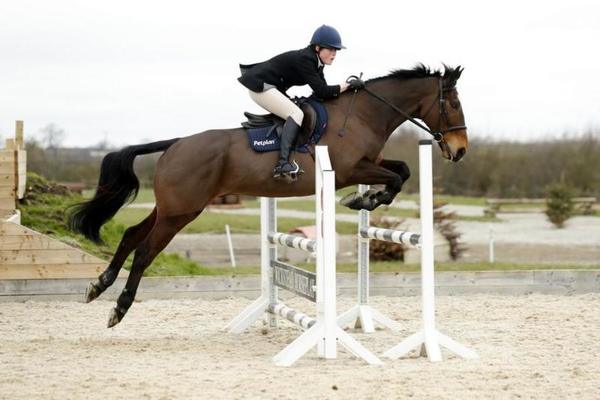 Charlotte is preparing for a season of eventing with Ted
Our first event is likely to be in May which I feel leaves us enough time to feel prepared. Having missed a whole season last year I will start Ted back out at BE100 to ensure all is well and to boost his confidence. We will then continue on at Novice level and hope to finish with a 1*.
Things are also looking more positive with Oggie and Neeco. Oggie has been out of work for a while now. He progressed very well over the summer, however it became apparent that he had a sore back. Only being a young horse (now 5) I have rested him and have been working him in hand. He has had physio and I have been doing an array of exercises with him and all looks very promising. I anticipate he will be back in ridden work in May and we will see how he goes. I really love this young horse and feel he has huge potential!
Neeco is back in ridden work and feeling well. He had extensive treatment over the summer and it seems to have paid off. He is much more enthusiastic and bouncy than he has ever been which is a lovely feeling. He is doing a mixture of schooling and hacking and although some days he feels better than others he is improving with the work. His owners and I very much hope he will be back out competing this year.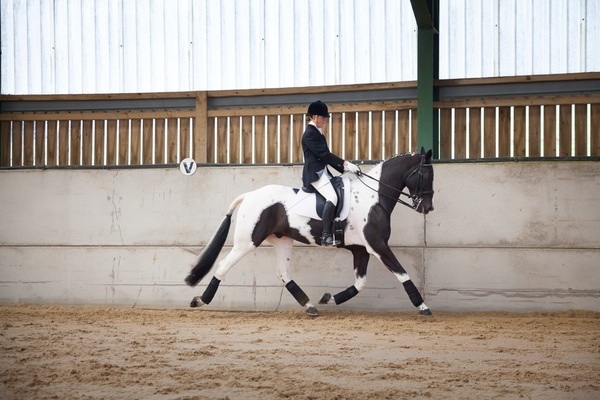 Neeco is back in ridden work
In my next blog I hope to have some competition results to report!