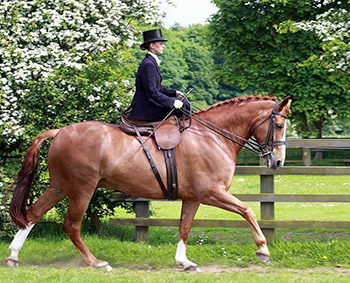 Rachael - Petplan Equine Ambassador
I have always insured my horse with Petplan Equine and would not choose anyone else. They offer an excellent service and have been brilliant with the claims I have had over the past 10 years.
Rachael Jayne Barker is from Nottingham and rides in many disciplines with an interest in side saddle. To Rachael, responsible ownership is not only the daily management and care but also long term management and planning for 'what may come'.
Rachael is a McTimoney equine and canine practitioner. Rachael owns three horses and a cheeky pony. Sleet is a 15 year old Irish Thoroughbred who Rachael can only describe as 'her soulmate'. He tries his heart out at everything they do, and is a complete gentleman but is also known for his quirkiness. Lord Gale is a 16.3hh nine year old Irish Thoroughbred. Tristan is her cheeky loveable pony. Originally bought from the sales in a terrible state, he is now happy and enjoying nothing more than playing in the field with the two horses, and rolling in mud. Rachael's newest addition is Goodmans (Blee), a 5 year old Irish gelding. Bought with the intention of starting to event, and when old enough in a few years will carry a side saddle.
Plans for 2018
To keep Sleet mobile comfortable and in light work with his kissing spines.
Compete Lordie at Dressage and ROR classes at county level.
Tristan will begin his ridden show career as a lead rein pony at local level to begin with, with the possibility of the odd CHAPS and county class later in the year.
Blee will start with some combined training, and possibly a few small One-Day-Events.
Ambassador updates 2018
Ambassador updates 2017
National Side Saddle Championships
Ambassador updates 2016
Ambassador updates 2015
Rachael's guide to side saddle