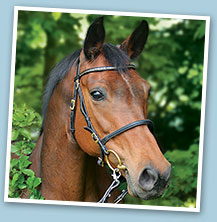 Press room
2011 press releases
Posted: 10/05/11
Exciting new look for yourstables.co.uk
Petplan Equine's, award winning rider education site, yourstables.co.uk has undergone a facelift and now provides even more easily accessible information for the equine enthusiast. Launched in 2009 by Petplan Equine, the UK's leading specialist equine insurance provider, the site was created as a direct response to riders demand for interesting and more in-depth online information.
Visitors can 'roam' the website and enter the different areas which include the Yard, the Stable, the Horse Clinic, the Tack Room and the Office. Inside each section there is lots of helpful information including free downloadable articles and short videos on a range of topics including veterinary advice, handy check lists and even advice from former world eventing champion and six times Badminton winner Lucinda Green MBE on cross-country riding and what to look for when buying a horse.
The changes to the website include improved navigation tools and graphics to make information more easily accessible for users; interesting news; an opportunity for visitors to sign up to be the first to know about any special offers; live social networking feeds, from YouTube, Facebook and Twitter, making it easier for enthusiasts to download and share articles from the site. Additionally, the new events calendar is colour coded to highlight equestrian disciplines, and linked in to Google maps to help locate your local events. The calendar also offers special discounts on event tickets and even allows the user to add any equestrian event of interest to their own Outlook calendar.
The new website also includes a loyalty area exclusively for Petplan policy holders where they can receive discounts and special offers.
Petplan Equine Marketing Acquisition Manager, Margi Tooth, comments: "The feedback we have received over the past two years since we launched yourstables.co.uk has been incredibly positive, and we hope that the latest features will continue to provide horse owners with even more easily accessible and helpful information."
For more information please contact the Petplan press office on:
Petplan Equine is the UK's leading horse insurance provider offering a wide variety of flexible horse insurance and rider insurance policies which cater for all levels of experience.
Established more than 20 years ago, Petplan Equine is part of Allianz Insurance, one of the largest general insurers in the world.
For more information about a Petplan Equine horse insurance policy, please visit:
petplanequine.co.uk/insurance/quote.asp
Note to editors:
The Petplan Equine Census was conducted in spring 2010. An online questionnaire was filled in by over 1700 UK horse owners.
*ONS 2007
Petplan Equine was founded in 1988
It is part of Allianz Animal Health, the largest provider of animal health insurance in the world and part of Allianz – one of the largest general insurers in the UK
In addition to horse and pony insurance options, Petplan Equine provides dedicated products for veteran horses and rider only insurance cover
It is the sister brand of Petplan, the largest provider of small animal insurance in the UK
Petplan Equine believes in supporting the equine community and provides more financial support to equestrian sports and activities than any equine insurance provider in the UK
The Pet Plan Charitable Trust was founded in 1994 to raise much needed funds for animal welfare and veterinary projects. Money is raised by Petplan and Petplan Equine customers giving an optional £1.50 to the Trust when they take out or renew their policy. To date, almost £5 million has been awarded by the Trust
Petplan and Petplan Equine are specialist insurers. As such, the company employs more horse riders and owners than any other and more former veterinary practice staff than any other to ensure the provision of specialist knowledge
Petplan Equine is the only insurer to offer illness and accident cover for older horses, up to the age of 25 as long as the policy is taken before your horse reaches the age of 20.