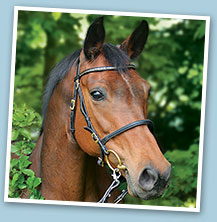 Press room
2015 press releases
Posted: 02/04/15
Finalists announced for the 2015 Veterinary Awards
Petplan, the UK's largest pet insurance provider and its specialist equine sister-brand Petplan Equine, are delighted to announce the finalists for the 2015 Petplan Veterinary Awards among which two are mixed practices offering equine veterinary care; Gonda De Ganck of Gonda's Veterinary Practice in Rotheram, South Yorkshire has been nominated for the Petplan Vet of the Year Award and in the Veterinary Practice Category, Bute and Cowal Vets in Argyll have been nominated.
Petplan invited pet and horse owners across the UK to nominate members of their veterinary practices who they feel are deserving of one of these coveted Awards now in their 16th year.
We received a total of 15,101 nominations from members of the public, across the five categories in the Awards, that reflect on our affections for pets and recognise members of the veterinary community who have gone 'above and beyond' in their daily roles. The winners will be announced following the Awards Ceremony to be held in Birmingham on 9th April, 2015.
Petplan's Head of Marketing, Isabella von Mesterhazy commented: "At Petplan, we regularly hear stories of the exceptional care our customers' pets receive from their vets. The Veterinary Awards provide an opportunity for horse and pet owner across the UK to say thank you to their vets, and staff at their veterinary practices. It is also an opportunity for Petplan Equine to show its support to the veterinary profession."
For details of all of the finalists visit petplanequine.co.uk/vetawards/finalists.asp.
For more information please contact:
Petplan Equine offers comprehensive insurance cover for horses and ponies aged from 30 days. Established 25 years ago, Petplan Equine understands the evolving equestrian market and strives to enhance knowledge and understanding of the equine world through employing horse enthusiasts and working closely with the equine industry.
Petplan Equine is part of the Petplan brand. Founded in 1976, Petplan is the UK's largest pet insurance provider, offering comprehensive cover for dogs, cats, rabbits and horses.
Note to editors:
Media enquiries: for further information, please contact:
Andrea Worrall at The GPC by email: [email protected] t: (01608) 654040