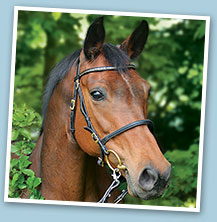 Press room
2011 press releases
Posted: 05/09/11
Get Snappy with Petplan Equine's Photo Comp at Blenheim
To celebrate Petplan Equine's sponsorship of the Fidelity Blenheim Palace International Horse Trials in Oxfordshire, the UK's number one pet and equine insurance provider is giving spectators the chance to win a Panasonic Lumix FS35 Digital Camera, worth over £150!
To enter simply take a photograph that captures the excitement and beauty of the event and send it to events@petplan.co.uk. Whether it is the stunning grounds, watching the perfect jump from the Petplan Waterside Marquee or a candid shot of the cheering crowds in the stand, take your best picture and you could be into win.
The closing date for all entries is Friday 16th September 2011, and the best images will be featured on the Petplan Equine's Facebook page.
The Fidelity Blenheim Palace International Horse Trials, running from 8th – 11th September, is regarded as one of the most prestigious events in the Eventing calendar attracting top riders from all over the world and thousands of spectators. The three-day event also hosts over 175 trade stands, making it a perfect day out for the family.
If you're a Petplan or Petplan Equine customer it's not to late to purchase a ticket to Blenheim and take advantage of Petplan's exclusive car parking and access to their waterside marquee. To find out more information about this offer visit www.petplanequine.co.uk/offers, enter your policy number and you'll be given a special code to use when booking your tickets.
For more information please contact the Petplan press office on:
Note to editors:
Petplan Equine is the UK's leading horse insurance provider offering a wide variety of flexible horse insurance and rider insurance policies which cater for all levels of experience.
Established more than 20 years ago, Petplan Equine is part of Allianz Insurance, one of the largest general insurers in the world.
For more information about a Petplan Equine horse insurance policy, please visit: www.petplanequine.co.uk/insurance/quote.
Petplan Equine was founded in 1988
It is part of Allianz Animal Health, the largest provider of animal health insurance in the world and part of Allianz – one of the largest general insurers in the UK
In addition to horse and pony insurance options, Petplan Equine provides dedicated products for veteran horses and rider only insurance cover
It is the sister brand of Petplan, the largest provider of small animal insurance in the UK
Petplan Equine believes in supporting the equine community and provides more financial support to equestrian sports and activities than any equine insurance provider in the UK
The Pet Plan Charitable Trust was founded in 1994 to raise much needed funds for animal welfare and veterinary projects. Money is raised by Petplan and Petplan Equine customers giving an optional £1.50 to the Trust when they take out or renew their policy. To date, almost £5 million has been awarded by the Trust
Petplan and Petplan Equine are specialist insurers. As such, the company employs more horse riders and owners than any other and more former veterinary practice staff than any other to ensure the provision of specialist knowledge
Petplan Equine is the only insurer to offer illness and accident cover for older horses, up to the age of 25 as long as the policy is taken before your horse reaches the age of 20.