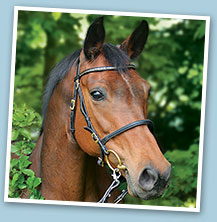 Press room
2010 press releases
Posted: 17/06/10
Healthy Pets and Happy Spectators with Petplan at Blenheim International Horse Trials
Petplan, the UK's favourite pet insurance provider and leading equine insurer, is once again supporting the Blenheim Palace International Horse Trials in Oxfordshire, taking place from September 9-12. The sponsorship will see the return of the famous Petplan Waterside Marquee – a dedicated hospitality facility for Petplan's policyholders situated by the spectacular water complex across the River Glyme.
Promoting the theme 'Healthy Pets, Happy You', Petplan will be giving people who visit their stand the chance to win a fabulous VIP weekend spa break for four people worth over £1,000.
At the stand, dog owners will be able to get a free health check for their dog, from a qualified veterinary nurse, and on Saturday 24 July, there will also be an equine and small animal vet on hand to answer questions and give health tips to pet owners.
Petplan has also produced a 'Healthy Pets Guide', which will be available to visitors at the event and provides essential health care tips to help keep pets and horses healthy. Visitors can all enjoy exclusive show offers when they insure their dog, cat, rabbit or horse with Petplan.
Now in its 20th year, Blenheim Palace International Horse Trials is regarded as one of the most prestigious three day events, attracting top riders from all over the world and thousands of spectators. As well as the opportunity to watch top class three-day eventing, including all the thrills and spills of the cross country phase, there are more than 175 interesting and varied trade stands in a retail shopping village that provides the perfect setting for some early Christmas shopping.
Petplan Marketing Manager, Alison Andrew said: "Petplan is delighted to continue its support of the Blenheim Palace International Horse Trials, which has become one of the most popular events in the equestrian calendar. We are looking forward to welcoming visitors to our stand and providing them with the necessary information about how they can keep their pets healthy and happy."
For further information on Blenheim Palace International Horse Trials or to book tickets go to www.blenheim-horse.co.uk or call the Box Office on 0844 5676247. Further information about Petplan can be found at www.petplan.co.uk.
For more information please contact the Petplan press office on:
Petplan Equine is the UK's leading horse insurance provider offering a wide variety of flexible horse insurance and rider insurance policies which cater for all levels of experience.
Established more than 20 years ago, Petplan Equine is part of Allianz Insurance, one of the largest general insurers in the world.
For more information about a Petplan Equine horse insurance policy, please visit:
petplanequine.co.uk/insurance/quote.asp