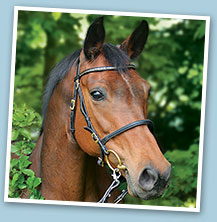 Press room
2013 press releases
Posted: 05/03/13
Is your horse fit or fat? Find out with weight management advice from Petplan Equine and Redwings.
Petplan Equine, the leading UK specialist equine insurance provider, has joined forces with Horse Sanctuary and Equine Veterinary Centre, Redwings, to host an Equine Weight Management Evening. It will be presented by Redwings' Head of Veterinary Services, Nicola Jarvis B.Vet. Med, Cert AVP (equine medicine) MRCVS on Wednesday 16th April at 7pm at the charity's new visitors' centre in Aylsham, Norfolk.
The joint initiative follows Petplan Equine's successful click and donate winter facebook campaign, which has seen donations more than double in the past month and resulted in Redwings being the beneficiary of over 14,000 scoops of feed! As well as being an extension of the work the insurer is doing with the charity, the Weight Management Evening is one of a series of knowledge sharing initiatives that Petplan Equine is running at different shows and venues throughout the year.
In this first presentation, Nicola Jarvis aims to cover the whole spectrum of weight management, from the dangers of having a slightly chubby pony, to dealing with weight loss in the geriatric horse, as she explains:
"Keeping your horse on the chubby side can put him at risk of Equine Metabolic Syndrome. This condition is similar to Type 2 Diabetes in humans and is one of the major causes of laminitis. On the other hand, weight loss is common in older horses and is often accepted as normal. In reality, weight loss is the sign of an underlying problem and needs investigating as soon as possible."
"It is easy to look at your own horse through rose-tinted spectacles. We hope to show our guests how to remove those spectacles, look at their horse's weight objectively, and manage it accordingly", Nicola said.
Head of Marketing for Petplan Equine, Isabella von Mesterhazy, said: "We are extremely excited about being involved in these initiatives with Redwings. At Petplan Equine we believe that horse owners should be equipped with as much knowledge as possible about what affects the health and wellbeing of their horses, which is why we will be rolling out a range of educational activities as well as providing more online advice. Correct feeding and weight management are essential to the health of all horses from the hairy pony to the racing thoroughbred and we are delighted to be involved in this evening at Redwings' new visitors' centre."
Guest attending the talk will receive a goody bag with a range of Petplan Equine advice leaflets and a weigh tape to check whether their horse is fit or fat.
Entry is free but as Redwings is a charity any donations guests feel they would like to make would be appreciated. To register a place, please contact Ellie Parravani on 01508 481066 or email [email protected]
For more information please contact:
Petplan Equine is the UK's leading horse insurance provider offering a wide variety of flexible horse insurance and rider insurance policies which cater for all levels of experience.
Established more than 20 years ago, Petplan Equine is part of Allianz Insurance, one of the largest general insurers in the world.
For more information about a Petplan Equine horse insurance policy, please visit:
petplanequine.co.uk/insurance/quote.asp
Note to editors:
Petplan Equine was founded in 1988.
It is part of Allianz Animal Health, the largest provider of animal health insurance in the world and part of Allianz – one of the largest general insurers in the UK.
In addition to horse and pony insurance options, Petplan Equine provides dedicated products for veteran horses and rider only insurance cover.
It is the sister brand of Petplan, the largest provider of small animal insurance in the UK.
Petplan Equine believes in supporting the equine community and provides more financial support to equestrian sports and activities than any equine insurance provider in the UK.
The Pet Plan Charitable Trust was founded in 1994 to raise much needed funds for animal welfare and veterinary projects. Money is raised by Petplan and Petplan Equine customers giving an optional £1.50 to the Trust when they take out or renew their policy. To date, almost £5 million has been awarded by the Trust.
Petplan and Petplan Equine are specialist insurers. As such, the company employs more horse riders and owners than any other and more former veterinary practice staff than any other to ensure the provision of specialist knowledge.
Redwings Horse Sanctuary is the UK's largest horse sanctuary, caring for over 1200 rescued horses at its nine sites around the country, with 500 more living in happy Guardian homes across East Anglia. The charity is entirely funded by public donation. Find out more at www.redwings.co.uk.