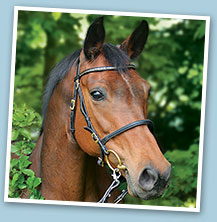 Press room
2008-2003 press releases
Posted: 01/06/04
Petplan Equine Launches Legal Advice Helpline
On June 1st, Petplan Equine, one of the UK's largest equine insurance providers, is launching a free legal advice helpline for all its customers called "Lawphone".
Petplan Equine customers will have unlimited access to the free helpline which can be used for equine issues as well as other personal matters that are not related to their horse.
"Lawphone" is available 24 hours a day, 7 days a week for professional legal advice on any personal matter such as:
Contractual issues in relation to buying, selling and loaning horses
Legal advice on how you should handle the situation if someone alleged that your horse had injured them.
Advice if you were involved in a road traffic accident and needed help to recover uninsured losses
How to make a claim if you have been injured at work
Employment issues including bullying at work and unfair dismissal
Noisy neighbours
When customers call the helpline they will be asked for a brief summary of the problem. The details are then passed to a professional legal advisor who will call back within 24 hours. There is no restriction on the length of the call and written advice can be provided for those unable to use the phone.
Fiona Pinkney, Petplan Equine Communications Manager said "The society in which we live is becoming increasingly litigious and an increasing number of people are taking legal advice at some point in their lives. We are therefore delighted to be able to offer this additional benefit to our policy holders."
For more information on Petplan Equine call 0330 102 1614 or visit www.PetplanEquine.co.uk
- Ends -
For further press information please contact:
Petplan Equine Press Office
Tel:- 0208 580 8194 or email: pressoffice@petplan.co.uk
Notes to editors:
Lawphone is provided by Allianz Legal Protection.
Lawphone is not provided for business issues
Petplan is the largest provider of animal health insurance in the UK, providing cover for almost 800,000 animals. It was launched in 1976 and is now owned by Allianz insurance, one of the UK's largest general insurers.
Petplan Equine is one of the leading providers of equine insurance in the UK, offering peace of mind to a growing number of horse and pony owners.
Petplan is the title sponsor of the Blenheim Petplan International Horse Trials