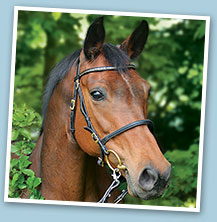 Press room
2011 press releases
Posted: 28/10/11
Local Riders qualify for Petplan Equine area festivals championship
Ten amateur dressage riders competing at novice through to Prix St George have qualified for next year's prestigious Petplan Equine Area festivals Championships after a great performance in the Petplan Equine Area Festival that took place at Sheepgate Equestrian, Leverton in Lincolnshire, 30th September to 2nd October, 2011.
The following horse and rider combinations won their respective classes with each posting scores high enough to earn them the chance to compete in the Championships, which takes place at Hartpury Arena in Gloucestershire in April next year.
| | | | | |
| --- | --- | --- | --- | --- |
| Level | Percentage | Horse and Rider | Town | Country |
| Preliminary | 68.41% | Kitty Hamilton (31) riding her own 6 year old, 17hh bay gelding, The Explorer | Alford | Lincolnshire |
| Novice Restricted | 70.96% | Kelly Simpson (34) riding her own 8 year old, 16.2hh brown gelding, Watch Me! | March | Cambridgeshire |
| Novice Open | 69.42% | Sean Burgess (40) riding Arabella II, a 6 year old 16.1hh bright bay mare, owned by Mr M Ruddock & rider | South Godstone | Surrey |
| Elementary Restricted | 67.35% | Rachel Gillard (32) riding Almost A Rainbow, a 10 year old 15hh bay gelding, owned by Mrs S Robertson | Witham St Hughs | Lincoln |
| Elementary Open | 67.79% | Tammy Ruffles (29) riding her own 9 year old, 16.2hh skewbald gelding, CrackerIII | Woodbridge | Suffolk |
| Medium Restricted | 70.00% | Teresa Swift (45) riding her own 22 year old, 16.2hh bay gelding, Proud Ginger | Felbrigg | Norfolk |
| Medium Open | 67.58% | Louise Clark (37) riding her own 10 year old, 16.2hh chestnut gelding, Feiner Pino | Sawbridgeworth | Hertfordshire |
| Advanced Medium Restricted | 64.12% | Jacquie Mutch (42) riding her own 9 year old, 15.3hh black gelding, Vigo | Chelmsford | Essex |
| Advanced Medium Open | 63.53% | Kathryn Brace (57) riding her own 8 yearold, 16hh chestnut gelding, GDH Firecracker | Much Hadham | Hertfordshire |
| Prix St Georges | 66.45% | Alison Woulds (41) riding her own 19 year old, 16.3hh brown gelding, Kornuit | Bourne | Lincolnshire |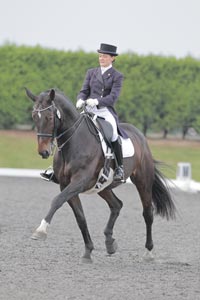 The Petplan Equine Area festivals, or 'The Petplans' as they have become known, is a series of 15 dressage competitions that runs from August to October. Held at top dressage venues across the UK these events give riders the chance to compete in top class arenas and experience true championship conditions.
Isabella Von Mesterhazy, Petplan Equine's Head of Marketing said: "This is the 12th year in which Petplan Equine has been sponsoring this competition and over the years we have seen the standard improve significantly. It is vital in any sport to support the grass roots and never is this more important than in the UK's fastest growing equestrian discipline, dressage. Our aim with the Area festivals is to give riders the chance to compete on the 'big stage' and I would like to wish all those who have qualified here at Sheepgate the very best of luck in the Petplan Equine Area festivals Championship next April."
Further information about the Area festivals is available from the Petplan Equine website at www.petplanequine.co.uk/events.
Photo Caption: Prix St Georges winner Alison Woulds (41) riding her own 19 year old gelding, Kornuit
For more information please contact the Petplan press office on:
Petplan Equine is the UK's leading horse insurance provider offering a wide variety of flexible horse insurance and rider insurance policies which cater for all levels of experience.
Established more than 20 years ago, Petplan Equine is part of Allianz Insurance, one of the largest general insurers in the world.
For more information about a Petplan Equine horse insurance policy, please visit:
petplanequine.co.uk/insurance/quote.asp
Note to editors:
Petplan Equine was founded in 1988
It is part of Allianz Animal Health, the largest provider of animal health insurance in the world and part of Allianz – one of the largest general insurers in the UK
In addition to horse and pony insurance options, Petplan Equine provides dedicated products for veteran horses and rider only insurance cover
It is the sister brand of Petplan, the largest provider of small animal insurance in the UK
Petplan Equine believes in supporting the equine community and provides more financial support to equestrian sports and activities than any equine insurance provider in the UK
The Pet Plan Charitable Trust was founded in 1994 to raise much needed funds for animal welfare and veterinary projects. Money is raised by Petplan and Petplan Equine customers giving an optional £1.50 to the Trust when they take out or renew their policy. To date, almost £5 million has been awarded by the Trust
Petplan and Petplan Equine are specialist insurers. As such, the company employs more horse riders and owners than any other and more former veterinary practice staff than any other to ensure the provision of specialist knowledge
Petplan Equine is the only insurer to offer illness and accident cover for older horses, up to the age of 25 as long as the policy is taken before your horse reaches the age of 20.