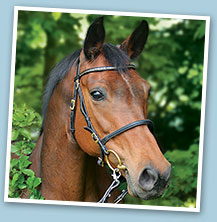 Press room
2010 press releases
Posted: 16/07/10
Petplan Equine supports area festivals for 11th year
Petplan Equine, one of the UK's leading equine insurance providers, is introducing special initiatives this year as it celebrates its 11th year as title sponsor of the British Dressage Area festivals. The company is looking for riders who have competed at previous Petplan Equine Area festivals and have interesting stories to tell - for example: how they manage to train and compete when they have a demanding job and family commitments; unusual circumstances under which they acquired their horse; how they travelled across the UK to qualify for the Area festivals; obstacles they overcame to compete at the Area festivals, or amusing anecdotes.
The Petplan Equine Area festivals, or "The Petplans" as they have become known, is a series of 15 dressage competitions that runs from August to October with the Finals held at Hartpury College alongside the British Dressage Winter Championships, which takes place the following April. Held at top dressage venues throughout the UK, the Area festivals, which attract around 3000 participants, give riders the chance to experience true championship conditions and compete in beautifully prepared arenas..
In addition to existing British Dressage members, the competition is open to non-members who may qualify for the Area festivals on 'Class Tickets'. Any horse and rider combination that has achieved a minimum of two scores of 62% or above for Preliminary to Elementary level or 60% or above for Medium to Prix St Georges at any affiliated competition since 1st January 2010 can take part in one of the 15 Petplan Equine Area festivals that run from August to October this year.
Alison Andrew, Marketing Manager for Petplan said "We are truly proud to be supporting such a fantastic competition for another year. It really is a great opportunity for the amateur horses and riders to showcase their talents in championship conditions."
The dates of the 2010 Area festivals are as follows:
PETPLAN EQUINE AREA FESTIVALS 2010
Venue
County
Date
Norton Heath
Essex
20 – 22 August
Burrows Court
Gloucestershire
20 – 22 August
Rowallan
Ayrshire
27 – 29 August
Moreton EC
Dorset
28 – 30 August
Pachesham
Surrey
28 – 30 August
REC
North Yorkshire
3 – 5 September
Kingswood
Staffordshire
2 – 5 September
Wellington
Hampshire
13– 16 September
Willerby Hill
East Yorkshire
17– 19 September
Hargate Arena
Derbyshire
25 – 26 September
Patchetts
Hertfordshire
25 – 26 September
Pencoed
Glamorgan
1 – 3 October
Sheepgate
Lincolnshire
2 – 3 October
Gordon Dressage
Aberdeenshire
2 – 3 October
Myerscough
Lancashire
29 – 31 October
Further information on how to enter for the Area festivals is available from the Petplan Equine website at www.petplanequine.co.uk/events/dressage or visit The Tack Room at www.yourststables.co.uk. If you have an interesting story to tell regarding a previous Petplan Equine Area Festival send an email to pressoffice@petplan.co.uk.
To enter an Area Festival or to purchase 'Class Tickets' contact British Dressage on 024 766 98830 or visit www.britishdressage.co.uk
For more information please contact the Petplan press office on:
Petplan Equine is the UK's leading horse insurance provider offering a wide variety of flexible horse insurance and rider insurance policies which cater for all levels of experience.
Established more than 20 years ago, Petplan Equine is part of Allianz Insurance, one of the largest general insurers in the world.
For more information about a Petplan Equine horse insurance policy, please visit:
petplanequine.co.uk/insurance/quote.asp