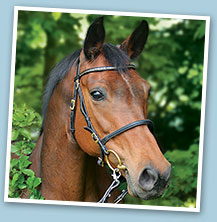 Press room
2010 press releases
Posted: 05/11/10
Worcester Vet Wins 'Petplan Equine Vet of the Year Award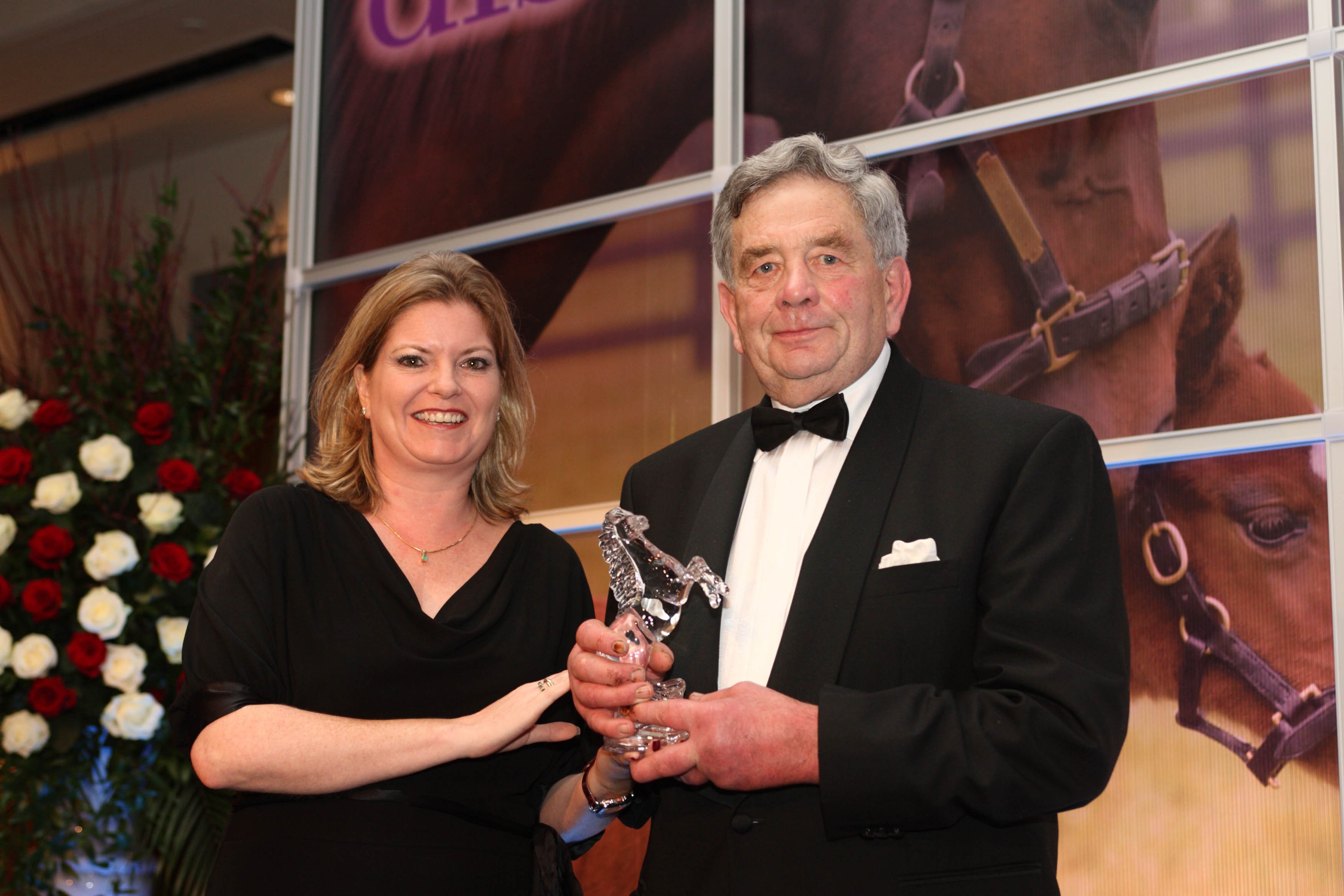 Petplan's Marketing Manager, Alison Andrew with Petplan's Equine Vet of the Year winner, David Denny
Worcester vet, David Denny, has won the prestigious annual Petplan Equine Vet of the Year Award, in association with Horse&Rider magazine. The Award was announced at the glittering annual Animal Health Trust (AHT) Equestrian Awards gala dinner, held at the Lancaster London Hotel last night.
Horse owners from all over the UK nominated their vets for this coveted people's award, which is sponsored by Petplan Equine, the UK's leading specialist equine insurer. Over 200 nominations were received, from which three finalists were selected by an independent panel, of David Stickels, Head of Fundraising AHT, Alison Bridge, Editor-in-Chief of Horse&Rider Magazine, Madeleine Campbell, President of the British Equine Veterinary Association (BEVA), Gil Riley, 2009 Petplan Equine Vet of the Year and Alison Andrew, Petplan Equine Marketing Manager.
Desi Dillingham, Chair of the UK Equestrian Awards Committee said, "The UK Equestrian Awards is well known for celebrating excellence within equestrian disciplines. With the Petplan Equine Vet of the Year award we are able to recognise often unsung heroes who enable all of our equestrian sports to continue. With more than 40 years of experience treating and caring for horses, David Denny is certainly a worthy winner of the 2011 award."
Despite the tough competition, the testimonials given by David's clients impressed the judges enough to name him the Petplan Equine Vet of the Year 2010.
"This award recognises those vets which go the extra mile in providing an outstanding service to horse owners," explained Alison Andrew, Petplan Equine's Marketing Manager. "All the nominees this year have shown great commitment to their profession making it very difficult to make a decision to choose just one winner. However, we felt David's dedication and commitment, combined with his extensive experience and the support from his clients, made him worthy of this title."
David has run his own general veterinary practice in Worcester for over forty years. He comes from a family of vets and was inspired to join the profession by his grandfather, great uncle and uncle. He trained at the London Veterinary College in the early 1960s and has worked in general practice ever since, spending about a quarter of his time treating horses. David prides himself on running a small personal practice.
The judges were particularly impressed with his years of experience in carrying out diagnoses and his commitment to always putting the welfare of the horse first. David is so committed to his job that he even treated a horse on the day of his daughter's wedding!
On receiving the award, David Denny commented: "I'm completely overwhelmed and am very grateful to the clients who nominated me. I would like to share this award with my staff and my wonderful wife who has supported me every step of the way."
The Animal Health Trust Equestrian Awards are designed to recognise the outstanding achievements made by horses, riders, owners and trainers throughout the equestrian world. Since the Petplan Charitable Trust was founded in 1994 it has raised over £5million, almost £500,000 of which has been donated to the AHT to fund research and development.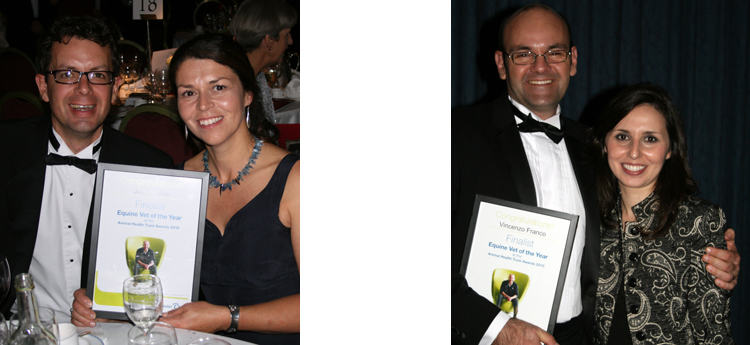 Petplan's Direct & Speciality Director, Neil Brettlle with finalist Judy Scrine (left) and finalist Vincenzo Franco with his wife (right)
For more information please contact the Petplan press office on:
Petplan Equine is the UK's leading horse insurance provider offering a wide variety of flexible horse insurance and rider insurance policies which cater for all levels of experience.
Established more than 20 years ago, Petplan Equine is part of Allianz Insurance, one of the largest general insurers in the world.
For more information about a Petplan Equine horse insurance policy, please visit:
petplanequine.co.uk/insurance/quote.asp