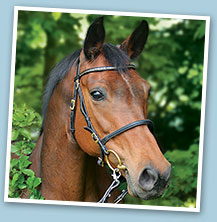 Press room
2010 press releases
Posted: 12/07/10
Petplan Supports Free Top Flight CPD by Top Vets
Petplan Equine, the UK's leading equine insurance provider, is proud to be supporting the HorsePower CPD UK Tour this year, in aid of the BEVA Trust and SPANA's Disabled Riding Centre programme in Bamako, Mali. To help raise money for these charitable causes, ten senior academics and practicing equine vets from across the country will be riding motorcycles between seven British veterinary schools within six days, providing an intense free broad-based CPD programme at each venue, which counts towards a vets CPD requirements.
As well as promoting the tour to equine vets, Petplan Equine has published the proceeding notes in bound books so that vets attending each lecture will have a copy of all the information.
"We are delighted to be able to support the HorsePower CPD UK Tour, because not only is it such a worthy cause but it is a group of vets who are offering a unique and high-level CPD opportunity," commented Alison Andrew, Marketing Manager of Petplan Equine. "I hope that our involvement with the tour will not only contribute to the continued learning of vets within the equine world but to help make a real difference to the charities involved."
The CPD programmes, which are suitable for all levels of vets in both general and specialist equine practices, are free of charge, however the speakers will be encouraging donations from all who attend to help contribute to the two charities.
"Support from Petplan Equine is so important for the Horsepower CPD UK Tour and we are thrilled to be working with them", said Derek Knottenbelt. "It is such a unique event for all. Not only is it an innovative and inspiring experience for veterinary practitioners but the charitable donations will ensure that the Disabled Riding Centre in Bamako will be financially secure to help these young children, who are living in the third poorest country in the world."
Each venue will recieve a free high-intensity CPD course lasting approximately 4-5 hours and will include of a varity of topics such as Medicine, Surgery, Orthopaedics, Neurology, Imaging, Pathology, Dermatology, and more, that will go towards a vet's yearly CPD requirement. The vets taking part in the UK Tour include Peter McElroy, Alex Dugdale, Mike Hewetson, Mike Shepherd Prof Derek Knottenbelt, Dr Jessica Kidd, Dr Caroline Hahn, Prof Josh Slater, Dr David Bolt and Dr Peter Brown.
The lectures will be taking place at the following veterinary schools across the UK, and if you're interested, please contact:
For more information please contact the Petplan press office on:
Petplan Equine is the UK's leading horse insurance provider offering a wide variety of flexible horse insurance and rider insurance policies which cater for all levels of experience.
Established more than 20 years ago, Petplan Equine is part of Allianz Insurance, one of the largest general insurers in the world.
For more information about a Petplan Equine horse insurance policy, please visit:
petplanequine.co.uk/insurance/quote.asp