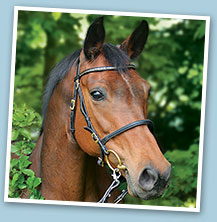 Press room
2009 press releases
Posted: 16/04/09
Petplan Equine Area Festival Championships 2009 are Simply the Best
The ninth annual Petplan Equine Area Festival Championships took place on April 9th-12th 2009 at Hartpury Arena in Gloucestershire. Running in conjunction with the British Dressage Winter Championships the show attracted hundreds of talented combinations from all over the UK. An initial entry of around 2,000 combinations entered the regional Petplan Equine Area festivals, which were held from August through to October last year. From these, over 245 combinations competed over four days at Hartpury Arena for the ten Petplan Equine Area Festival Championship titles ranging from Preliminary to Prix St George.
Part-time solicitor Jacqui Fulton was one of the stars of this year's prestigious competition taking the Medium Open title on her own 11 year old Belgian Warmblood, Vif Van de Wolfsakker, with a score of 69.70%. Middleton-based Jacqui got up at four am to get to the Championships after going to a Tina Turner concert the night before and understandably said afterwards: "It was worth it!"
A delighted Jacqui has had 'Arno' since he was a five-year-old and said: "He's very straightforward; my three-year-old daughter can ride him. She rides him to the sweet shop on Saturdays – with me leading him obviously!"
Kent rider Gail Lorence took the Prix St. George title with her own 14-year-old Belgian bred gelding, SWM's Special Agent after achieving a score of 63.95%. A delighted Gail, who has owned the horse since he was imported from Belgium as a just-backed four year old, said: "I was pleased with his changes because he's really good at that so I make the most of them; he's a joy to work with."
Verity Perry made the long journey from Penzance to win the Medium Restricted title on her own home- bred seven year old mare, Armani with a score of 70.30%, their best ever performance. Armani is the fifth foal that Verity has bred from a thoroughbred mare that her sister rescued in Spain.
The Advanced Medium Open title was won by Staffordshire rider Samantha Fish with a score of 64.71% on her own 19 year old Dutch Warmblood stallion Gunstone Iwondo D. Samantha runs Gunstone Hall Equestrian and also produces young horses.
Fifteen-year-old Sarah-Jayne Keevil was the youngest winner at the championships, taking the Elementary Open title on her own ten year old New Forest mare Nice as Spice with a score of 67.07%. Salisbury-based Sarah-Jayne said: "I am doing my GCSEs this year and have to fit in riding around my school work. I want to become a professional rider, compete internationally, and one day I would like to run my own training yard."
Samantha Thurman-Baker also has to fit her riding in around her GCSEs but a score of 68.38% with her own eight year old British bred Cleveland Bay/Warmblood cross, Spring Pascal was good enough to win the Advanced Medium Restricted title. Sixteen-year-old Samantha from Henley-on-Thames also hopes to be a professional rider eventually.
Peatling-Magna based Ann Staines took the Elementary Restricted title with Comte D'Orsino, owned by her childhood friend, Matty Holmes, who asked Anne to take over the ride when she could not give Comte D'Orsino the time he needed due to her other commitments. A delighted Ann said, "He just wants to please you. I've got him for another year and a half, so we'll just have to see what happens next."
Lucy Warren from Finchampstead achieved the second highest score of the championships - 72.24% - to win the Novice Open title with her own six year old Hanoverian Warmblood, WS Legolas. The Novice Restricted title went to Cheshire based Fiona Hulme and her own ten year old German-bred gelding, Florianus with a score of 70.86%. A delighted Fiona said, "I've never won anything like this before in my entire life! It makes all the hard work, early mornings and the long drive here worthwhile."
The highest score of the competition was achieved by Clitheroe-based Laura Wood to win the Preliminary title. Her score of 72.27% with her own six-year-old German bred mare, Loranta was also a personal best.
Simon Wheeler, Head of Petplan Equine said: "Petplan Equine is delighted to support the Area festivals Championship and provide grassroots riders with the chance to experience the thrill of riding in a championship arena. Every year the standard of riding improves and we saw some very impressive performances at this year's competition."
Results
Petplan Equine Area festivals Prix St. George Championship
1. Gail Lorence
SWM's Special Agent
2. Kirsten Fox
Dijon II
3. Colum Gleeson
Pari-Son
Petplan Equine Area festivals Advanced Medium Open Championship
1. Samantha Fish
Gunstone Iwondo D
2. Sue Staines
B.E. Hopeful
3. Belinda Keir
Kiara II
Petplan Equine Area festivals Advanced Medium Restricted Championship
1. Samantha Thurman-Baker
Spring Pascal
2. Kara Smith
Sheepcote What's New
3. Jo Weekes
Longdean Rising Star
Petplan Equine Area festivals Medium Open Championship
1. Jacqui Fulton
Vif Van de Wolfsakker
2. Nicky Hodge
Broadstone Dollarmite
3. Lucy Nazer
Rolandro
Petplan Equine Area festivals Medium Restricted Championship
1. Verity Perry
Armani
2. Charlotte Holes
Rockspring
3. Kim Young
Zero to Hero
Petplan Equine Area festivals Elementary Open Championship
1. Sarah-Jayne Keevil
Nice as Spice
2. Chris Jensen
Perfekt Mind
3. Carla Maskell
Be Fine
Petplan Equine Area festivals Elementary Restricted Championship
1. Ann Staines
Comte D'Orsino
2. Emma Hanlon
Buttermilk Hill
3. Sondra Darnborough
Meyer
Petplan Equine Area festivals Novice Open Championship
1. Lucy Warren
WS Legolas
2. Nicola Naprstek
Well Born
3. Beth Barnett
Astro Medinox
Petplan Equine Area festivals Novice Restricted Championship
1. Fiona Hulme
Florianus
2. Colin Lawson
Maximillian Miss Wizz
3. Alison Jenden
Casablanca
Petplan Equine Area festivals Preliminary Championship
1. Laura Wood
Loranta
2. Alison Jenden
Casablanca
3. Ami Cowley
Ratz Fatz
For further information, please contact:
Andrea Worrall on (01608) 654040
or email panda@thegpc.co.uk
For further information on Petplan Equine and Petplan, please contact:
Charlotte McIntyre in the press office on (0208) 580 8020
or email charlotte.mcintyre@allianz.co.uk.
Notes to Editors:
Petplan Equine was founded in 1988
It is part of Allianz Animal Health, the largest provider of animal health insurance in the world and part of Allianz – one of the largest general insurers in the UK
In addition to horse and pony insurance options, Petplan Equine provides dedicated products for veteran horses and rider only insurance cover
It is the sister brand of Petplan, the largest provider of small animal insurance in the UK
Allianz Animal Health handled more than 375,000 claims in 2006, over 7,200 per week and paid out approximately £2.4 million in claims per week
Petplan Equine believes in supporting the equine community and provides more financial support to equestrian sports and activities than any equine insurance provider in the UK
The Petplan Charitable Trust was founded in 1994 to raise much needed funds for animal welfare and veterinary projects. Money is raised by Petplan and Petplan Equine customers giving an optional £1.50 to the Trust when they take out or renew their policy. To date, almost £5 million has been awarded by the Trust
Petplan and Petplan Equine are specialist insurers. As such, the company employs more horse riders and owners than any other and more former veterinary practice staff than any other to ensure the provision of specialist knowledge