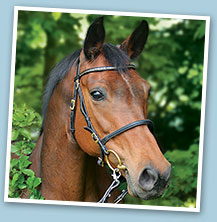 Press room
2008-2003 press releases
Posted: 25/10/07
Loud fireworks are bang out of order sat horse experts Free guide to protect pets published by Petplan
25 October 2007, London: The UK's leading pet insurance provider Petplan has produced a free guide which is designed to help the nation's pet and horse owners reduce the injuries, distress and long term behavioural problems caused by loud fireworks to their terrified pets.
Although the Guy Fawkes and Diwali celebrations are loved by many, they can cause havoc to pets across the country. However, the insurance provider says that some of this stress and injury can be simply avoided and has produced a free guide of advice for pet lovers and horse owners.
This is available for download free at www.petplan.co.uk
The simple guide will give owners hints and tips to help their pets and horses get through the firework season with minimal effect.
Official International Equestrian Federation (FEI) vet and veterinary advisor to Petplan Equine, Paul Farrington MRCVS, provided the tips for horse protection contained in the free guide and emphasises that horses need to be safeguarded from the effect of fireworks because they are flight animals:
"Being an animal that will try to escape from danger, horses are reactive to sudden noise and light stimulus. Therefore, care should be taken in such situations to reduce stress and the risk of injury" he explains.
The Petplan guide offers all owners some simple and effective ideas to protect their horses and pets, which should help prevent stress and injury over the next few weeks.
Such is the havoc caused, that a recent Petplan survey found that the vast majority of UK vets (79%) and pet charities (91%) would like to ban the public sale of loud fireworks altogether.
Simon Wheeler, head of marketing for Petplan, says that the guide is packed with hints and tips that many pet lovers may not have previously considered.
"The guide offers much more than advice to keep your pet safe from the noise and flashes," says Mr Wheeler. "For example, leaving a radio on in the stables may help to keep your horse calm."