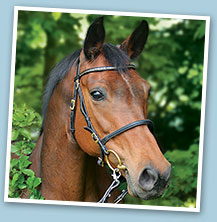 Press room
2008-2003 press releases
Posted: 09/02/07
Catch Up with Lucinda Green On-line
Lucinda Green, in conjunction with Petplan Equine, is launching a new on-line diary from February 2007. Lucinda, one of the most respected figures in the equestrian world, will provide a monthly up-date on her news and views of the equestrian world through the Petplan Equine web site.
Lucinda, who has worked with Petplan Equine for more than 10 years, kicks off her diary with details of her recent riding safari in Kenya and news of Bill, the new "project" in her life.
Geraldine West, Marketing Manager of Petplan Equine comments: "We have always had a long and successful relationship with Lucinda and this gives our policy holders and visitors to the site the chance to catch up on current news from the equestrian world through the eyes of Lucinda. With thousands of visitors to our web site each week we are always looking for ways to provide topical content as well as information on the insurance available for horses and riders"
Visitors can access the diary free of charge by visiting www.petplanequine.co.uk and clicking on the link provided. Details of her "Learning the Safe Way" clinics are also available for those who would like to take part and her annual course walks at Badminton and Burghley. Access to all areas of the site is free of charge and does not require visitors to register on the site.
- Ends -
Issued by:
Petplan Equine Press Office
Tel: 0208 580 8194
Email: pressoffice@petplan.co.uk
Notes to Editors:
Petplan Equine is a leading provider of horse and rider insurance in the UK. Founded in 1988, it is part of Allianz Cornhill Animal Health and is the sister brand of Petplan, market leader in the small animal insurance market. In 2007 Petplan Equine's commitment to the equestrian world includes sponsorship of the National Riding Festival, BSJA Senior Newcomers series and British Dressage Area festivals.