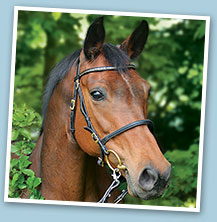 Press room
2008-2003 press releases
Posted: 20/04/2007
Help Is At Hand For New Horse Owners
In response to the resurgence of interest and escalating participation in equestrianism Petplan Equine, one of the UK's leading horse insurance providers and sponsor of the Petplan Equine National Riding Festival, has produced a free, handy and practical guide to horse care for new and would-be horse owners – The Horse Hand Book.
Supported by several leading equestrian organisations including the BHS, The British Equine Veterinary Association and the governing bodies of the Olympic disciplines to name a few, The Horse Hand Book is brimming with useful information on acquiring and caring for a horse and is available free from www.petplanequine.co.uk.
Petplan believes that people considering or experiencing horse ownership for the first time will benefit from a one-stop starters' guide to horse ownership. Those who already own a horse may also find it a useful reference point on many of the aspects of equestrianism.
"With more than 4 million? people riding annually in the UK, many of whom are taking up the reins for the first time, there is a need for a central source of information to help encourage riders to take a responsible approach to horse ownership from the outset in the name of equine welfare and their long-term enjoyment of equestrianism" explains Jo Whittaker at Petplan Equine.
Featuring a foreword by six times Badminton winner, Lucinda Green, the 55 page guide addresses issues such as commitment, suitability and horse-seeking and then guides the reader through a series of essential horse care hints and tips. Kit and tack; feeding and grooming; general health and emergency; security and insurance and ways to enjoy and travel with your horse are all covered with contact information for further advice on each topic. There is a handy section at the back for recording key dates and suppliers' details as well as a list of contacts for all the main equestrian organisations.
Enthusing about this initiative Lucinda Green says "Petplan has come up with an excellent way of providing a clear and simple starting point from which to launch into horse ownership and to help make it the fascinating, fun and fulfilling experience it should be".
To help readers get a head start The Horse Hand Book includes 24 discount vouchers for everything from first aid to grooming kits and boots to BHS membership.
To order your free copy of The Horse Handbook or find out more about the Petplan Equine National Riding Festival visit www.petplanequine.co.uk
1. source: National Equestrian Survey 2006
- Ends -
For further information or a pdf of the cover and contents pages of the guide for publication please contact: Andrea Worrall on (01608) 654040
For further information on Petplan Equine and the Petplan National Riding Festival please contact: Gyles Haverty on (0208) 580 8194
Notes to Editors:
Petplan Equine was founded in 1988
It is part of Allianz Cornhill Animal Health, the largest provider of animal health insurance in the world and part of Allianz Cornhill – one of the largest general insurers in the UK
In addition to horse and pony insurance options, Petplan Equine provides dedicated products for veteran horses and rider only insurance cover
It is the sister brand of Petplan, the largest provider of small animal insurance in the UK
Allianz Cornhill Animal Health handled more than 375,000 claims in 2006, over 7,200 per week and paid out approximately £1.4 million in claims per week
Petplan Equine believes in supporting the equine community and provides more financial support to equestrian sports and activities than any equine insurance provider in the UK
Sponsorships for 2007 include the Petplan Equine National Riding Festival, BSJA Senior Newcomers, the British Dressage Area festivals, Lucinda Green "Cross Country XC the Safe Way" clinics
The Pet Plan Charitable Trust was founded in 1994 to raise much needed funds for animal welfare and veterinary projects. Money is raised by Petplan and Petplan Equine customers giving an optional £1.50 to the Trust when they take out or renew their policy. To date, almost £5 million has been awarded by the Trust
Petplan and Petplan Equine are specialist insurers. As such, the company employs more horse riders and owners than any other and more former veterinary practice staff than any other to ensure the provision of specialist knowledge
Petplan Equine is committed to promoting responsible horse ownership. It has produced a useful guide for horse owners or those thinking about owning a horse to help with everything from feeding to travel