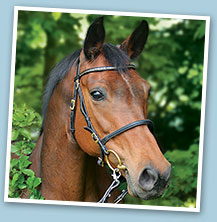 Press room
2015 press releases
Posted: 02/03/15
Seven riders chosen for Petplan Equine sponsorship programme
Petplan Equine one of the UK's leading horse insurance providers has announced sponsorship of seven riders in the UK who have been chosen from among 464 applicants who applied to be part of the programme.
Petplan Equine was looking for riders who are well known in their local equestrian community and compete regularly with more than one horse. As the riders will be ambassadors for the brand they also had to have had first hand experience of what it is to be a Petplan customer, having made a claim within the past five years and be willing to take part in a broad spectrum of activities to help Petplan Equine in its horse care knowledge sharing initiatives. In return they will receive branded kit and financial support towards competition expenses.
"At Petplan Equine we believe strongly in responsible horse ownership," said Charlotte Collyer, senior marketing executive at Petplan Equine, "and that includes being able to provide the best care for your horse at all times. All of our seven selected riders have shown not only riding ability and determination, but also a sound approach to horse care including an appreciation of the value of insurance. They have experienced first-hand how important it is to have their horses adequately insured to cover the costs of vets' fees and treatment when one of their horses has been injured or sick."
The seven riders include Hertfordshire equine veterinary surgeon Juliette Edmonds who was nominated for the Petplan Vet of the Year in 2014. "Insurance provides peace of mind that in an emergency there will be funds to help with vet fees or third party costs," said Juliette.
Jack Stancombe has worked for event rider Kathryn Harris for seven years. "I want my horses to have the very best care," said the 24 year old from Gloucestershire, "and if they need treatment for injury or illness I know they well get the very best care and I won't have to have the worry about struggling to pay the bills."
Amy Gilbert, from Cornwall who runs Biscovillack Spotted Sports Horse Stud , added: "I think when you're insured, the confidence it instils in you as an owner gives you the chance to sit back and focus on the most important part which is getting your horse back to health, knowing you have the full financial support of your insurance company."
The seven riders selected are:
Rachael Jayne Barker, 30, an equine and canine sports practitioner from Nottingham who enjoys showing and side saddle
Lili Brooksby, 28, is a riding instructor and online dressage shop owner, from Rothley, Leicestershire and competes in affiliated dressage
Juliette Edmonds, 36, an equine veterinary surgeon from Royston, Hertfordshire competes in affiliated eventing
Charlotte Edwards, 21, is a full time show jumper from Chalfont St Peter, Bucks
Amy Gilbert, 24, part time sales assistant from St Austell, Cornwall runs a breeding programme, the aim of which is to breed spotted sport horses> Amy competes in dressage, show jumping and eventing
Lorna Hogg, 35, local government officer from Inverurie, Aberdeenshire is a keen endurance rider
Jack Stancombe, 24, head groom/competition rider from Cirencester, Gloucestershire is pursuing a career as an event rider
Further details about the riders and their horses can be found on the Petplan Equine website at www.petplanequine.co.uk/events/sponsored-riders-2015.asp
For more information please contact:
Petplan Equine offers comprehensive insurance cover for horses and ponies aged from 30 days. Established 25 years ago, Petplan Equine understands the evolving equestrian market and strives to enhance knowledge and understanding of the equine world through employing horse enthusiasts and working closely with the equine industry.
Petplan Equine is part of the Petplan brand. Founded in 1976, Petplan is the UK's largest pet insurance provider, offering comprehensive cover for dogs, cats, rabbits and horses.
Note to editors:
Media enquiries: for further information and photography, please contact:
Andrea Worrall at The GPC by email: [email protected] t: (01608) 654040