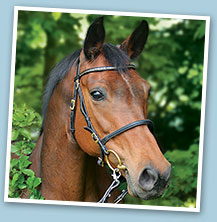 Press room
2010 press releases
Posted: 13/09/10
Spotted! Are you Petplan Equine's Face of Blenheim?
Win Fantastic Prizes, with Petplan's Spotted competition
To celebrate Petplan Equine's sponsorship of last weekend's Fidelity Blenheim Palace International Horse Trials in Oxfordshire, the UK's favourite pet and leading equine insurer is giving spectators who attended the four day event the chance to win a Petplan pet bed or horse cooler rug.
If you attended the horse trials from the 9th-12th of September all you have to do is visit www.petplanequine.co.uk/spotted and look through Petplan Equine's Blenheim gallery to see if you were spotted in the crowd. If you see yourself 'circled' in one of the photos then you are one of four lucky winners.
Photos of spectators were taken across each day of the horse trials including Petplan Equine customers who took in the hospitality and view of the water jump at the Petplan Waterside Marquee, and dog owners who visited Petplan's trade stand for a free health check from a qualified veterinary nurse.
If you spot yourself, simply email your name, address and contact details to eresponse@petplan.co.uk to claim your prize.
For more information please contact the Petplan press office on:
Petplan Equine is the UK's leading horse insurance provider offering a wide variety of flexible horse insurance and rider insurance policies which cater for all levels of experience.
Established more than 20 years ago, Petplan Equine is part of Allianz Insurance, one of the largest general insurers in the world.
For more information about a Petplan Equine horse insurance policy, please visit:
petplanequine.co.uk/insurance/quote.asp