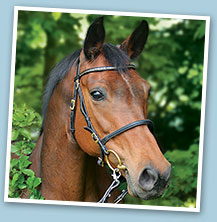 Press room
2013 press releases
Posted: 06/02/13
Succeed with safer cross country riding in 2013 and win in 2014
Petplan Equine, the UK's leading specialist equine insurance provider, is pleased to bring once again cross country riders the 'Petplan Equine Lucinda Green XC the Safe Way Clinics' in 2013. The series of 11 clinics gives riders all over England the opportunity to be trained by and receive advice from former World and European champion, Olympic silver medallist and six times Badminton winner Lucinda Green MBE.
The only rider ever to have won Badminton Horse Trials six times on six different horses, Lucinda is now one of the world's leading coaches in cross country riding. Her particular passion and speciality is in helping riders understand the way that horses think and react while tackling the challenges that riding across the country brings. In her 'Petplan Equine Lucinda Green XC the Safe Way Clinics' Lucinda provides expert advice sharing techniques and skills that have not only made her one of the most successful riders in the history of eventing but help those she teaches to ride more safely.
"The important message that I try to impart in these clinics is that cross country riding isn't about sitting on a horse, going flat out," explained Lucinda. "There is a science and an art to it, and as a rider your job is to do three things - keep the horse's engine going, keep a good line into a fence ensuring the horse has focused on the fence in plenty of time and keep both your and your horse's balance. A horse that thinks for himself and, in equal measure, listens to his rider is going to be a safe cross country horse."
Dates and venues have been announced for the 2013 clinics that are taking place at 11 venues across the country between 27th February and 13th May, 2013.
The clinics can be tailored to suit riders across the ability spectrum from those preparing for their first event or sponsored ride to those aiming for Badminton although from the outset horse and rider should be confident jumping a course of at least 2'6".
Petplan Equine offers a range of flexible policies for both horse and rider and its support for the clinics is part of its commitment to the equestrian community and a desire to help riders of all levels learn techniques to keep them and their horses safe.
"Whether eventing, team chasing, hunting, riding at a hunter trial or fun ride, it is essential to be equipped with techniques that can help you keep you and your horse safe while enjoying your sport," said Isabella von Mesterházy, Petplan Equine's Head of Marketing. "Lucinda Green is not only one of the world's finest cross country riders but is also an expert in helping riders to enjoy the thrill of cross country riding as safely as possible. We are therefore delighted to continue our support of these clinics and this year we have introduced an initiative to reward participating riders who do well as a result of their training" explained Isabella.
This year, for the first time riders who complete the clinics will be awarded a certificate and have the chance to win a place on a 2014 clinic by being able to demonstrate their achievements resulting from their training with Lucinda. To be in with a chance riders need to share their 2013 Petplan Equine Lucinda Green XC the Safe Way stories. If you have done particularly well or have overcome a fear or hurdle as a result of your training with Lucinda let Petplan Equine know by sending your story along with a photo of you and your horse in action to [email protected].
For further information on the 'Petplan Equine Lucinda Green XC the Safe Way Clinics' visit petplanequine.co.uk/events. To book a place, fill in the application form on the website and send it to the address on the form.
For more information please contact:
If members of the media would like to cover any of the 'Petplan Equine Lucinda Green XC the Safe Way' Clinics please contact Andrea Worrall to arrange.
Petplan Equine is the UK's leading horse insurance provider offering a wide variety of flexible horse insurance and rider insurance policies which cater for all levels of experience.
Established more than 20 years ago, Petplan Equine is part of Allianz Insurance, one of the largest general insurers in the world.
For more information about a Petplan Equine horse insurance policy, please visit:
petplanequine.co.uk/insurance/quote.asp
Note to editors:
Petplan Equine was founded in 1988.
It is part of Allianz Animal Health, the largest provider of animal health insurance in the world and part of Allianz – one of the largest general insurers in the UK.
In addition to horse and pony insurance options, Petplan Equine provides dedicated products for veteran horses and rider only insurance cover.
It is the sister brand of Petplan, the largest provider of small animal insurance in the UK.
Petplan Equine believes in supporting the equine community and provides more financial support to equestrian sports and activities than any equine insurance provider in the UK.
The Pet Plan Charitable Trust was founded in 1994 to raise much needed funds for animal welfare and veterinary projects. Money is raised by Petplan and Petplan Equine customers giving an optional £1.50 to the Trust when they take out or renew their policy. To date, almost £5 million has been awarded by the Trust.
Petplan and Petplan Equine are specialist insurers. As such, the company employs more horse riders and owners than any other and more former veterinary practice staff than any other to ensure the provision of specialist knowledge.
Petplan Equine is the only insurer to offer illness and accident cover for older horses, up to the age of 25 as long as the policy is taken before your horse reaches the age of 20.