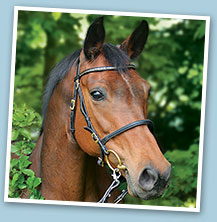 Press room
2010 press releases
Posted: 14/10/10
Petplan Equine Congratulates Team GBR on Medal Haul
As a proud supporter of Team GBR Ontrack, Petplan Equine would like to congratulate all medal winners on their outstanding achievements at the FEI Alltech World Equestrian Games in Lexington, Kentucky. Team honours went to dressage (silver), eventing (gold) and para-equestrian dressage (gold), and with an impressive clutch of individual medals, Team GBR topped the medal table with 19 in total.
Success for the team began as early as week one with the British Dressage team of Laura Bechtolsheimer, Carl Hester, Maria Eilberg and Fiona Bigwood, clinching silver in a closely fought battle with the Netherlands, who were ultimately victorious, while Germany took home the bronze. Despite Laura Bechtolsheimer's outstanding score of 85.35% in the Grand Prix Freestyle it was not quite high enough to beat the phenomenal reigning European Champion, Edward Gal. However, riding Dr Wilfred and Mrs Ursula Bechtolsheimer's Mistral Horjis, a delighted Laura rode her way into the British Dressage history books with a hat trick of silver medals when she also won silver in the individual dressage.
The Team GBR British Eventing team, of William Fox-Pitt, Mary King, Tina Cook and Nicola Wilson, won their first team gold medal since winning the title at The Hague in 1994, and have cemented their spot as the team to beat at the London Olympics in 2012. In the individual competition, William rode Cool Mountain clear in the jumping to take individual silver, securing his first ever world championship medal.
British riders have traditionally dominated the medals at the para-equestrian dressage World Championships, and this year was no exception as they again proved their supremacy. The team; Lee Pearson, Anne Dunham, Sophie Christiansen and Jo Pitt, won gold, while Sophie Wells took the individual gold in both the Individual grade IV Championship and Freestyle tests, aboard chestnut Dutch Warmblood, Pinocchio.
The Gold Rush continued, with Sophie Christiansen on The Berkley Groups' Rivaldo of Berkeley and Lee Pearson aboard Gentleman, in the grade Ia and grade Ib respectively with Lee also victorious in the grade Ib freestyle. Of the 19 medals won by team GBR 13 were contributed by para-equestrian dressage riders.
This year also saw Britain win its first ever gold medal for Vaulting. Joanne Eccles, whose horse was lunged by her father John, is now World and European Champion after putting up four artistically brilliant performances. Germany took both silver and bronze.
"Thanks to their mettle and determination, and the strong support they received, Team GBR's record breaking medal haul has put equestrian sport at the forefront of Britain's 2012 medal hopes," said Alison Andrew, Marketing Manager of Petplan Equine.
She continued: "We would like to extend our congratulations to everyone who has contributed to British equestrian success on this most challenging of world stages – owners, chefs d'Equipe, coaches, grooms, vets, physiotherapists, the horses and also BEF Ontrack members who have helped raise vital funds."
"The Team GBR medal haul at the games was brilliant and their achievements have put British Equestrian sport in a wonderful position as we look forward to the London Olympic Games. At Petplan Equine we're delighted to be involved."
For more information please contact the Petplan press office on:
Petplan Equine is the UK's leading horse insurance provider offering a wide variety of flexible horse insurance and rider insurance policies which cater for all levels of experience.
Established more than 20 years ago, Petplan Equine is part of Allianz Insurance, one of the largest general insurers in the world.
For more information about a Petplan Equine horse insurance policy, please visit:
petplanequine.co.uk/insurance/quote.asp