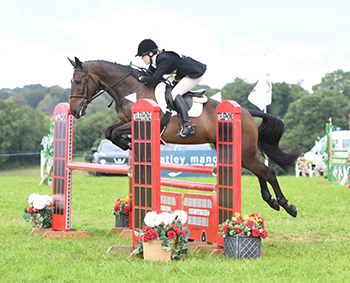 Charlotte - Petplan Equine Ambassador
Petplan Equine Ambassador, Charlotte, shares the latest from Charlotte Wadley Equestrian including bringing horses back into work and training progress.
The last couple of months have been busy at Charlotte Wadley Equestrian, however it has been far from plain sailing!
Teddy and I have not started our event season due to him sustaining a bruised suspensory ligament in his left fore. Very frustrating and disappointing, we have been doing walk work for a quite a while now. On the plus side as soft tissue injuries go this is a minor one and he has thankfully been able to have turn out and continue to be ridden out in walk for an hour every day as part of his rehabilitation. Teddy's leg was initially very sore to palpate, this is what alerted us to an issue, however he is now un-reactive to palpation and has started a small amount of trot work. My vet is back out next week to rescan the leg and will hopefully give us the go ahead to continue building up his fitness. It will be slow progress and although there is still a chance we will sneak some eventing in at the end of the season I will take all of the time needed to get Teddy back to full fitness.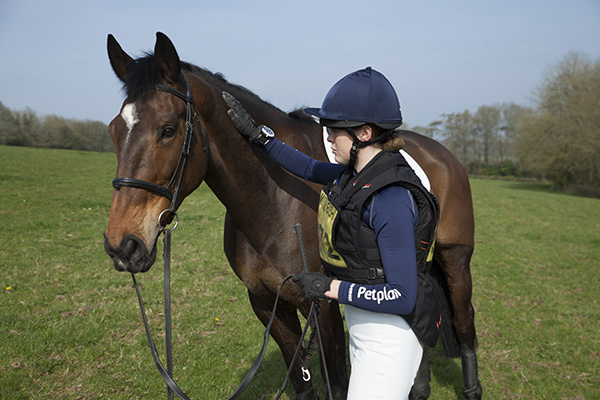 Teddy and Charlotte
Maj has also unfortunately had some lameness issues although I'm pleased to say she is now sound and back in full work. Again, luckily she has been able to stay in work throughout her treatment so has not lost too much fitness. She is jumping better than ever and I am tentatively making plans for her to begin her competitive career.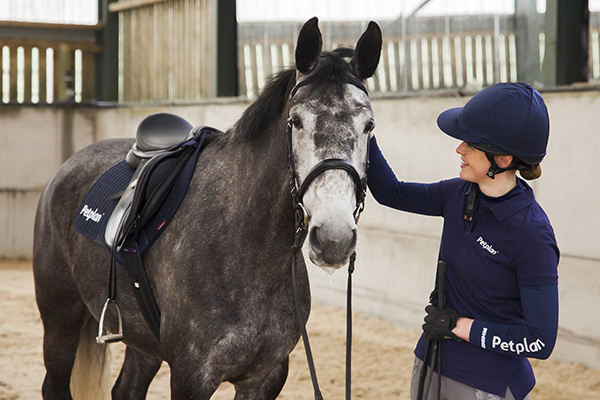 Maj returning to work
To top things off Neeco started coughing after his last competition and was under the weather with a virus for 3 weeks! He had this whole time off and although he is now back in full work, he does take a bit of getting back up to scratch, so no competitions in his diary yet!
I am pleased to say that Oggie has been going really well (thank goodness!). He has been busy out and about training and competing, most notably attending a clinic with Lucinda Green with two fellow Petplan Equine Ambassadors. Oggie was the least experienced horse and showed his age by having a little wobble at being asked to walk over a ditch; horses are great at showing us up! Thankfully he was foot perfect the remainder of the session and we both really benefitted from Lucinda's knowledge and fantastic teaching.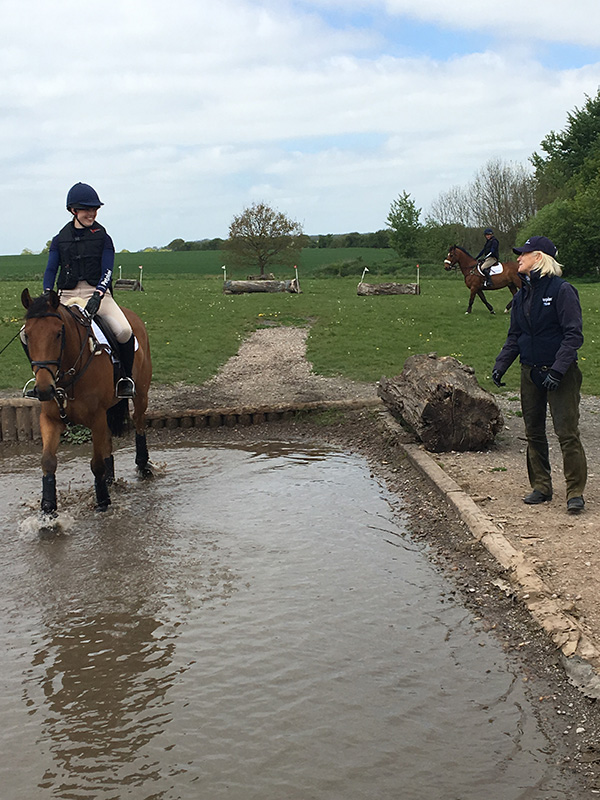 Lucinda Green
A couple of weeks later we went to an unaffiliated one day event; this was Oggie's first ever event and he was feeling very fresh! We had a seriously hyper warm up for the dressage and a very tense test so I was pleased with our mark of 33. Here is a video of his test. When he learns to relax he is easily capable of a score in the 20's which is very exciting! His over exuberance continued in the show jumping, we survived the round but with a few too many poles down. Oggie was a star cross county jumping a lovely clear round, he gave me a great ride and super feel over some of the jumps... in between in the green cat-leaps! He was much more rideable than in the first two phases.
Having finally made it out to an event, it really lifted my spirits and reminded me why I do what I do! I absolutely love competing and the progress that Oggie has made in the last six months makes riding him incredibly rewarding. So despite the many setbacks that have been thrown my way with the other horses, I am keeping my chin up and really looking forward to when all four are up and running!
Moving forward Oggie will continue to compete in unaffiliated one day events until he is a little calmer, but I hope he will do some affiliated competitions later in the season. Maj and Neeco (all being well) will be out competing over the next couple of months. Teddy will continue coming back into full work, slowly increasing his trot work over the next month.