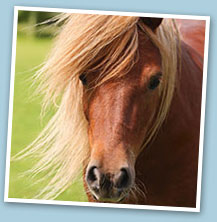 Monthly diary — November
Lucinda Green
After his misbehaviour at home, Bill did redeem himself and rounded off the season in style.
He was 4th in the Pre-Novice at Brooksby and 6th at Charlton Park, with a mid-twenties dressage which I'm not used to at all. I am so pleased he's beginning to get his act together, with spooking being the minor, rather than major, part of proceedings. He's now on a hunting fitness campaign. Looking back over the year, it is exciting to see how Bill has come on. I love him and riding him is still a thrill, as he's so light on his feet and beautifully balanced. He's only just realising what a jump he has but I think next year, as he matures, he will find more and more power.
"As for Cry Freedom, he's on holiday after a fantastic season — it's time to think seriously about what's next as I feel I'm holding him back. I simply do not have the expertise and time he needs at this three-going-on-four star level. I've just returned from another US teaching trip and it seems like I've lived out of a suitcase all year.
"This month did bring a surprise though — I was called for interview for ITV's 'I'm a Celebrity, Get me out of Here'. I don't think I was confrontational enough, which is probably a blessing — I suspect it might be more fun to be asked than to actually go.
So by the time you read this, I could be in the Australian jungle or more likely enjoying a breather at home."