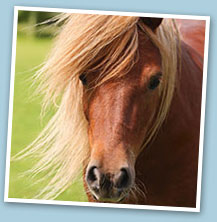 Monthly diary — April
Lucinda Green
Despite not speaking German and my hosts not speaking much English, my trip to Vienna to meet the Austrian event team was successful. They ride well but I didn't really see what their horses could do as the snow had only just melted, so we were lucky to make it outside at all.
They have a way to go to qualify for the Olympics, either by accumulating enough points at 3* or a placing at the Europeans in August. I have asked them each to send me their feeding and training regimes – it will be interesting to see how these equate to their fitness and development going forward.
At home, Bill has come on brilliantly and his wind is improving. I've tried him on Winergy's Ventilate and at Aldon he came in with just four time faults. It was the way he finished – the best I've ever known him. Geoff Lane, the same vet who scoped him 18 months ago, did so again and was also delighted.
Spencer Wilton and Jay Halim had Bill while I was away doing Petplan XC clinics which really paid off. Jay took him showjumping, while our dressage improved further, especially after I squeezed in a lesson with Spencer - he made me focus on developing three different trots and three different canters.
Our next outing is Belton but the run up will be interesting – I'm now off to Ireland to teach, then back for a day's hunting before heading to Austria again. On returning, I have just four days to ensure Bill and I are prepared.